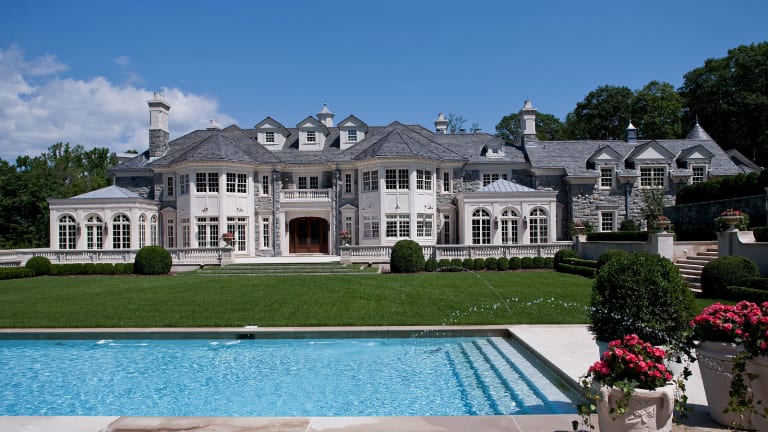 NEW YORK ( TheStreet) -- Luxury real estate can be a profitable investment. 
But as with any investment, it is important to educate yourself on the risks. 
Buyers who do not pay close attention to what they are doing may not realize the full potential of their deals, or they may make a poor buy. A well-considered buying process will lead to a more successful outcome.
Luxury home buying has been robust as the economy has remained on solid footing and interest rates have stayed low. A Forbes online story in May found that 20 homes with price tags of more than $50 million had been listed over the first five months of 2015, including a 16-acre Florida compound that was priced at $195 million.
A 2015 survey by real estate firms Douglas Elliman and Knight Frank Residential found that real estate prices in London and Hong Kong hovered about $4,500 a square foot, and that prime residential prices rose nearly 20% in New York.
Even if a nearly $200 million acquisition is out of your price range, you can heed the seven tips below to ensure that your purchase is successful.
Ensure You Are Fully Informed Every Step of the Way
Many clients have large teams that handle different parts of the home-buying process for them. A good broker manages that team while ensuring that the buyer is fully informed every step of the way. Don't let your people make decisions for you without your approval.
Ask the Seller Specific Questions
No one knows the property better than the seller; however, it is not always in the seller's best interest to disclose all the information. If you can determine the seller's motivation for selling, then you can most likely negotiate a better deal.
Due Diligence
Verify that the seller has full title to the property. If purchasing pre-construction, research the developer to ensure that they have a good reputation.
Inspect Inspect Inspect
Don't ever purchase a home unless you have completed a comprehensive, independent inspection. There is no incentive for a seller to admit to a problem, so it is best to always assume that everything is wrong with the home, even if the seller says it is in perfect condition. Let your inspector be the judge.
Don't Jump Into the Deal
Make several trips to the neighborhood before making your final decision. Maybe stay overnight in a hotel close by and see how it feels.
When Buying Internationally, Consider Government Regulations and Currency Risks
Ask your broker and especially your accountant about government restrictions, development regulations, political climate, ownership restrictions, tax ramifications and currency issues before making a foreign investment in real estate. It is critical to make an informed decision before going global.
Research the Future
Ask your broker about plans for future development in the neighborhood. Is there a new high rise going up that will block that panoramic view? Will there be a new development boom that will increase the value of your property? Don't invest now until you've looked into the future.
Real estate is a smart investment that can deliver a massive return if you hit the right markets, at the right time. At the higher end of the market, real estate can serve as a tangible asset that you can enjoy now, while preserving capital at the same time. 
This article is commentary by an independent contributor. At the time of publication, the author held no positions in the stocks mentioned.