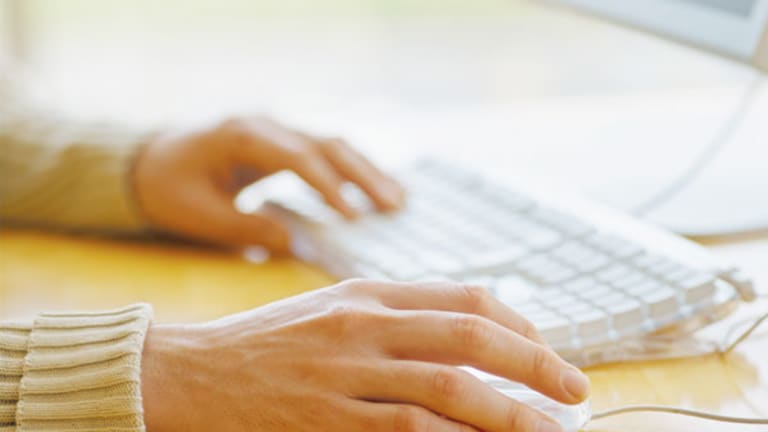 Sephora Is Beating Pinterest at Its Own Game
Sephora continues to dominate online sales and has a new trick up its sleeve to take on Pinterest.
NEW YORK (TheStreet) -- Sephora, the beauty line owned by luxury goods powerhouse LVMH Moet Hennessy (LVMUY) is playing its own game of social media in the style of Pinterest and Tumblr to bolster sales of its popular fragrances and skin cares.
Launching in March, Sephora's Beauty Board will allow users to tag beauty products in photos. These tags will link directly to Sephora's e-commerce website. The new platform will also combine existing Sephora online communities Beauty Talk, The Glossy, and Sephora TV together.
LVMH, which trades in New York as an American Depositary Receipt, was falling o.3% to $37.20 in mid-day trading Friday.
Sephora has been one of the most successful beauty product companies of the last five years in part because of its attractive platform online. Paris-based Louis Vuitton
is so convinced that it can power through with the added online sales that customers can now showroom its products at retail. The new Beauty Insider loyalty program has also helped boost sales both in physical stores and online.
Sephora's site won't attract the millions of users Pinterest did in such a short time. However, it appears Sephora has figured out the way to make money from "pinning" and sharing ideas online, at least for make-up. If consumers like a particular photo shared by others, they are now going to have a direct opportunity to buy the products necessary to get the look. Chalk this one up as a winner for Sephora in its continued online sales dominance.
Another potential growth opportunity for Sephora, which should see strong social media cross-promotional support, is the company's new "Divergent" themed makeup collection."Divergent", set to be released in March, is the first of three potential movies based on the bestselling book trilogy. The potential for more movies sets Sephora up well for future "Divergent" movies from Lions Gate Entertainment (LGF) . The move is also similar to one that CoverGirl did with "The Hunger Games", another Lions Gate property. This is Sephora's first movie collaboration and could be a potential source of growth for sales and foot traffic inside stores.
Sephora is one of the key pieces to conglomerate LVMH. Acquired in 1997, Sephora is now the second-leading retailer for beauty care products, trailing only Macy's (M) - Get Free Report . Sephora continues to grow its physical presence with key store openings and a partnership with J.C. Penney (JCP) - Get Free Report . In January, Sephora opened a new flagship store in Shanghai that gave the company 143 stores in Asia. The company's strongest regions are Europe (900 stores) and North America (300 stores), but Asia and the Middle East (24 stores) continue to be key areas for growth.
Since October 2006, Sephora has seen its products on center display inside over 375 JC Penney stores through a partnership. The store within a store concept features one on one beauty consultations from Sephora employees and prominent display in the middle of the store.
In the last fiscal year, Sephora was part of a selective retail business segment that continued to grow for LVMH. Organic revenue increased 17% for the segment during the year. Specialty retail was the second biggest division for LVMH, making up 31% of sales and trailing only fashion and leather.
LVMH shares trade over the counter in the United States and may be worth a look with several strong brands. Sephora is ready to take on the internet world and sales will see a boost in the meantime.
At the time of publication the author had no position in any of the stocks mentioned.
This article represents the opinion of a contributor and not necessarily that of TheStreet or its editorial staff.