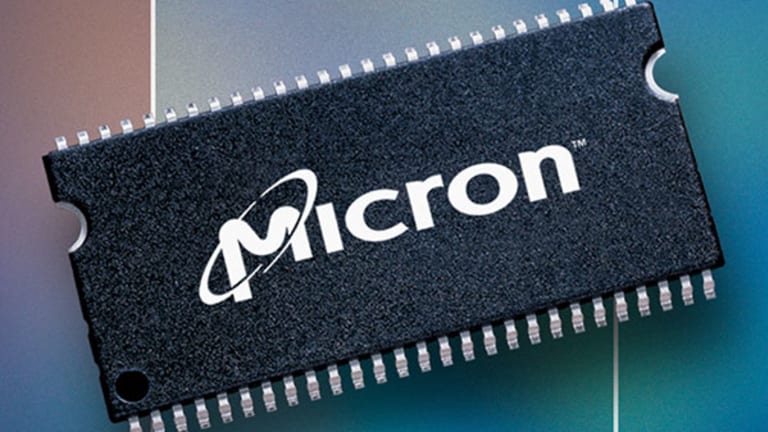 Semiconductors at Oversold Extremes Not Seen in Four Years, Expect Bounce This Week
Now is not the time to sell your semiconductor stocks, according to the charts. Nor is it the time to go long -- read on.
NEW YORK (TheStreet) -- Want a clear sign from the charts? Look no further than the Nasdaq PHLX Semiconductor Index.
One of the decision support engine's most powerful indicators is the price divergence from the 200 day moving average. We quantify this extreme using 2, 3, and 4 standard deviation bands, which include 95%, 99.7%, and 99.9% of normality, respectively. When prices move to the 3 band or beyond after an extended trend in one direction, that trend is likely terminal. When this extreme occurs at the end of an initial reversal move, it's a very rare happening. That is what is now occurring in the Nasdaq PHLX Semiconductor Index, telling us that now is not the time to be selling this sector. In fact, the decision support engine is warning that at least a multi-day to multi-week bounce in this beaten-down sector should be expected to begin this week.
Here's the daily bar chart of the Nasdaq PHLX Semiconductor Index, showing the current test of the lower 3 standard deviaiton band (orange), which should spark a rally to begin within the coming 8-to-13 hours. This is likely going to be seen in the general stock indexes too, including the Dow, S&P 500, Nasdaq, and Russell 2000.
These indexes are all at or approaching short term oversold extremes on daily and weekly stochastics, too. While the decision support engine's action guidance is to cease selling activities, and buy to at least cover profitable short exposure, playing the long side is a riskier proposition. That is because the pattern in this decline can be labeled as an Elliott Wave impulse, which warns us that the trend of at least one larger degree has rolled over from up to down, and that any bounces going forward should be of the "dead cat bounce" nature, and should only be toward the Fibonacci 38% to 62% resistance levels, before the new down trend resufraces to break below the lows being made in the current price and time window.
Therefore, we are on lookout for "out of the blue" buying programs in the stock futures markets, company buy-back announements, and other forms of coordinated market intervention in the next few hours. Again, this is not a signal to get long, but rather to expect a (potentially sharp, swift) failing rally to begin, which might take some profits away from short positions. So, selling longs and establighing shorts will have a better window of opportunity in the next few days than at the current oversold extremes.
For more of this kind of analysis, join our reservation list for the launch of our new real-time, live-market analysis chat room. Launching September: decision support engine analysis from bell-to-bell, addressing indexes and stocks, as well as member questions throughout the day.
This article is commentary by an independent contributor. At the time of publication, the author held no positions in the stocks mentioned.