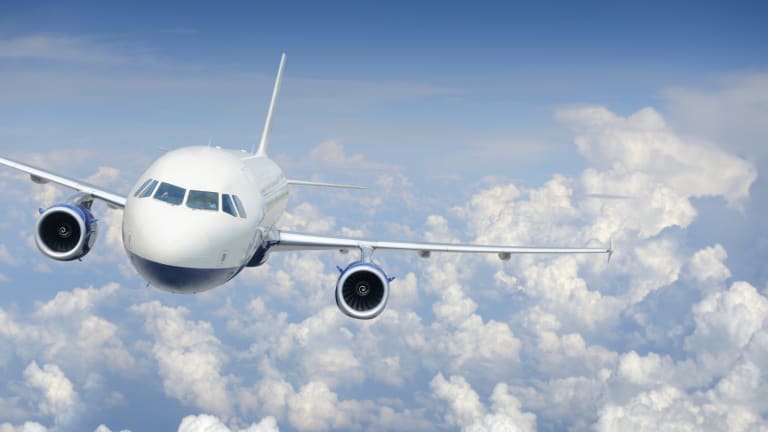 Selloff in Airline, Travel Booking Stocks Could Offer Buying Opportunity
Airline and travel booking stocks have taken a beating since last week's Brexit vote. But experts say the fears are overblown and shares oversold: this could be a buying opportunity.
Airline and travel booking stocks have taken a beating since last week's Brexit vote. But experts say the fears are overblown and shares oversold: this could be a buying opportunity.
Airline and travel reservation stocks in the U.S. have been trounced since last week's historic Brexit vote as jittery investors fret over the vote's potential impact on business travel, the global economy and currency exchange rates. But experts believe the fears are overblown and the shares oversold, with some seeing a potential buying opportunity to snap up certain airline and travel stocks on the cheap.
"A 6% selloff on a day when the S&P goes down 1.5% means they're really getting shorted and hammered," said John Blank, chief equity strategist at Zacks Investment Research, following Monday's close.
American Airlines Group (AAL) - Get Report , Delta Air Lines (DAL) - Get Report , United Continental Holdings (UAL) - Get Report and Alaska Air Group (ALK) - Get Report have the biggest exposure to the U.K. among the U.S. carriers. And investors have dumped the shares since last week's landmark vote, with American Airlines shares plunging 17%, Delta 13%, United 16%, and Alaska Air 6%. U.S. carriers fared far better than their U.K. counterparts though. Shares of International Consolidated Airlines Group AIG.L, which owns British Airways, have nosedived 35% since the Brexit vote.
However, even domestic names that have no exposure to the U.K. - Southwest Airlines (LUV) - Get Report , JetBlue Airways Corp. (JBLU) - Get Report , and Spirit Airlines (SAVE) - Get Report - have been sold off: Southwest tumbled 7%, JetBlue dropped 7% and Spirit slid 6%. Only Hawaiian Holdings (HA) - Get Report has stayed flat.
The selloff is largely over fears and uncertainty - not substance, analysts and economists say.
"This is the market overreacting," said James Swanson, chief investment strategist at MFS Investment Management. "There's a fear that there will be a cut in business travel, but I don't think it will drop off that dramatically unless there's a recession."
If investors have patience and a longer-term time horizon, this could be a good buying opportunity, experts said.
Traders are skittish over the large question marks that hover over the travel industry in the wake of Brexit. They worry about the impact Britain's exit from the European Union will have on business confidence, business travel to and from the U.K. and a possible U.K. recession igniting a global recession. They also wonder if other countries will opt to leave the EU. Any - or all - of these issues could potentially cause businesses to slash travel budgets, which could cut deeply into the earnings of airlines and travel reservation companies.
"Any time you get negative data points like this, there's an overreaction to sell," said Joseph DeNardi, a director at Stifel Financial Corp. "There's a general concern about owning airlines heading into a recession."
Still, most experts don't think U.K.'s economic woes will morph into a global economic crisis. "I don't think anyone thinks a U.K. recession would be a contagion for the rest of the world - the trade links to the U.S. are not big enough to really flip the US into recession," said Swanson. "It seems to be an exaggerated risk."
On the flipside, U.S. air carriers could potentially benefit from the weak British pound, which skidded to a 30-year low against the U.S. dollar on Monday. The strong U.S. dollar makes it cheaper for Americans to visit the U.K. and could trigger a surge in leisure travel to London. Also, oil prices are falling again, which helps airlines keep their operating costs down since fuel is an airline company's biggest operating expense.
However, profit margins on leisure travelers are far smaller than those of business travelers, who tend to pay up for business and first class seats.
Unless Brexit leads to a global recession, "there's just no reason American Airlines should be down 20% when its revenue exposure to the U.K. is only about 5%," said DeNardi. "I'm more inclined to think the U.K. is going to be able to negotiate this effectively and that concerns over this being catastrophic to Europe are overdone."
On the travel reservation side, Priceline Group (PCLN) , Expedia Inc. (EXPE) - Get Report , and TripAdvisor Inc. (TRIP) - Get Report have also taken a dive, tumbling 15%, 10% and 9% respectively since the Brexit vote. Priceline gets about 55% of its bookings from European customers, and about 15% from the U.K. specifically, according to Dan Wasiolek, a senior equity analyst at Morningstar. However, he remains bullish on their outlook.
Wasiolek noted that Priceline's bookings remained robust during the European economic slowdown in 2012 and 2013. Even though Europe's GDP was flat in 2012 and 2013, Priceline's total bookings rose 31% in 2012 and 38% in 2013, he said.
While many experts believe the selloff is overdone, at least one isn't so sure airline and travel stocks won't fall further before rebounding.
"I think if people hold these stocks, they ought to keep them," said Blank. "But in terms of a buying opportunity? I think they go down more - we're not done. Who's going to buy until there's signs that this is over?"
This article is commentary by an independent contributor. At the time of publication, the author held TK positions in the stocks mentioned.