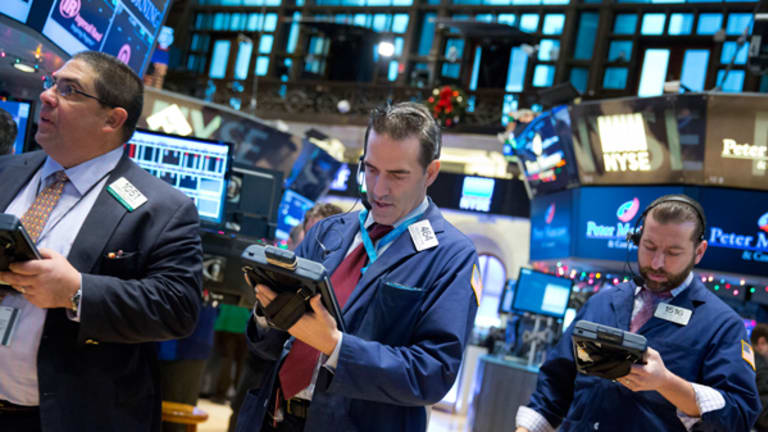 Sell Sprouts Farmers Market Despite Earnings and Revenue Beat
Investors are paying for outperformance, not slowing growth.
NEW YORK (TheStreet) – Organic and natural produce retailer Sprouts Farmers Market (SFM) has benefited from Americans adopting healthier lifestyles and eating habits. The company beat its fourth-quarter revenue and earnings targets Wednesday but investors are no longer believe stock's valuation makes sense, especially with competition at its heels.
Sprout's shares closed Wednesday at $37, up 9% for the year to date.
Sprouts, headquartered in Phoenix, has built a name for itself in the high-growth specialty retail business. But the company is now dealing with slowing revenue growth because of competition from Kroger (KR) and Wal-Mart (WMT) -- two cheaper alternatives -- which now sell organic and natural products. There's also market leader Whole Foods (WFM) .
These threats, combined with Sprouts' growth deceleration has underscored how expensive the stock now appears, as the chart shows.
data by
Not only is Sprouts' trailing price-to-earnings ratio of 55.95 more than double that of both Kroger and Wal-Mart, Sprouts is trading at a P/E that is 20 point higher than Whole Foods, which is the category leader. When comparing Sprouts to the broader SPDR S&P Retail ETF (XRT) , which has a P/E of 22, Sprouts investors are betting a lot for future profits they are not likely to get. Thursday's results, despite beating estimates, showed why investors are angry.
For the quarter that ended in December, the company reported a net income of $17.7 million, or 11 cents per share. On an adjusted basis, when excluding one-time gains and costs, earnings were 12 cents per share, beating estimates of 9 cents. During the quarter, Sprouts posted revenue of $734.6 million, up 21% year over year and beating estimates of $721 million. The thing is, the 21% year-over-year jump represents 6-percentage point growth deceleration, from last year's 27% jump.
It was the same thing on the full-year basis. Full-year revenue climbed 22% year over year to $2.97 billion, also representing a growth deceleration of 14-percentage points from last year's growth of 36%. Comparable same-store sales, which tracks the performances of stores opened at least one year, is also slowing -- falling from 13.8% last year to 8.5% this year.
That the results beat estimates is encouraging. But the P/E of the stock already assumed these estimates would be reached. Investors are paying for outperformance, not slowing growth. With the company offering only in-line guidance, analysts, which have given the stock a consensus buy rating, will have to lower expectations, which suggests limited upside for the stock.
Investors would be wise to move on to better prospects.
This article is commentary by an independent contributor. At the time of publication, the author held no positions in the stocks mentioned.