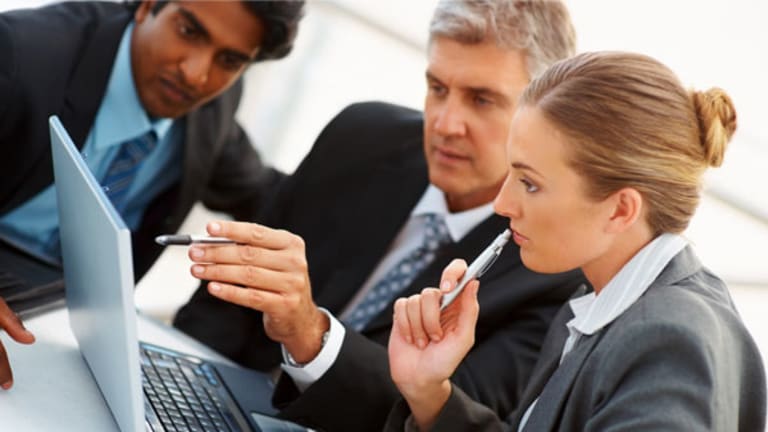 Sell Ford, Buy Tesla on Growing Income Inequality
Don't depend on stocks that depend on the middle-class consumer. Go for the haves.
NEW YORK (TheStreet) -- I tend to dislike political debates.
I heed the words of Billy Joel in this regard:
I once believed in causes too/I had my pointless point of view/And life went on no matter who was wrong or right
For better or worse, you need to keep up on politics if you follow the stock market.
Just after Wednesday's close, several stories on
TheStreet's
homepage dealt directly or indirectly with politics. Everything from economic turmoil in Europe (an inherently political issue) to Dick Lugar's loss in Indiana warrants mention alongside the market. Even word that a president I am bearish on
an issue I am 100% bullish on deserves space on a site like
TheStreet
.
Politics can move markets, particularly during an election cycle.
That said, I hope we can agree on something at least for the sake of argument: We have what I will hesitate to call an income inequality "problem" in America. I use the word "problem" with caution, as that word can take us deep into subjective territory.
does show, however, that both income and wealth concentrate in the relatively small upper echelons of society. Expect that trend to hold constant or intensify, but not revert meaningfully anytime in the foreseeable future.
If we can agree on this, we can agree on an investment philosophy I intend to outline in several articles on
TheStreet
over the next several weeks.
Buy Companies That Cater to High-End Customers
Tesla Motors
might be one of the most misunderstood companies in America. I have countered the bear case for quite some time now. We'll see what TSLA does over the next few regular trading sessions, but if Wednesday's after-hours activity serves as a reliable indicator, the market is finally starting to "get" Tesla.
Even though Tesla
for the quarter, investors ran the stock up on word that release of the company's second electric vehicle, the Model S sedan, is not only on track, but ahead of schedule. It didn't hurt that Tesla raised guidance on anticipation of deal with
Daimler
to produce a Mercedes-Benz EV.
My bull case on Tesla has always focused on three things:
Tesla's ability to build a revenue bridge between models by developing EVs for other companies, such as Daimler and Toyota
The existence of that revenue as an additional stream of income during periods of core EV sales
Tesla's prime and well-positioned target market
As fellow
TheStreet
contributor Anton Wahlman
notes
people who buy Tesla EVs come from society's upper crust:
Before 2012 is over, almost every single prospective buyer of a premium performance car located in Silicon Valley will be getting in line for the Tesla Model S. Tesla already has close to 10,000 deposits -- admittedly fully refundable -- from around the world.
Assuming no cancellations of the deposits, Tesla is sold out in terms of production capacity until April or so -- of 2013.
Exactly. It's well-to-do types from places like Silicon Valley, San Francisco and Southern California who will fork out more than $50,000 for a Model S, just like they did for Tesla's inaugural $110,000 (sold-out) Roadster.
Rough and incredibly conservative math (because the cars cost more when you do not factor in EV tax incentives and add charges for battery upgrades and other features) shows us that at $50K a pop, a run of 10,000 Model S EVs brings in $500 million in revenue. To achieve this level of success, Tesla does not have to concern itself with a very large portion of the population. It does have to appeal to and strive for a price within reach of Everyday Joe in Anytown, USA.
Ford
(F) - Get Ford Motor Company Report
does not have this advantage. Relative to Tesla, it's the
Walmart
(WMT) - Get Walmart Inc. Report
of the automobile market. Most buyers of luxury cars will have little, if any, interest in buying a Ford. That leaves the company to duke it with a handful of other players, including freshly-competitive upstarts ranging from
Kia
to
Hyundai
, for share in a mass market of bargain hunters and penny pinchers.
While I do not think Ford faces an insurmountable task, it's hard to imagine the stock will have legs as spry as Tesla's over the next nine to 24 months. In fact, given the inability of North American sales to offset
weakness
in Europe and China, do not expect a return to meaningful sales growth anytime soon.
At day's end, in a nation (and world) increasingly divided between haves and have nots, I do not want to be long companies, for the most part, that serve an uncertain "middle class" American. Nine times out of 10, I get bullish stocks that serve the relatively poor and the modestly-to-filthy rich.
While this somewhat snobby view of the landscape does not sit well with my socially conscious side, it is what it is. I do my best to not let that part of me influence my investment decisions to any great extent.
Over the next several days and weeks, I will discuss more stocks on the low- and high-end that I like (and do not like) going forward.
At the time of publication, the author did not have a position in any of the stocks mentioned in this article.