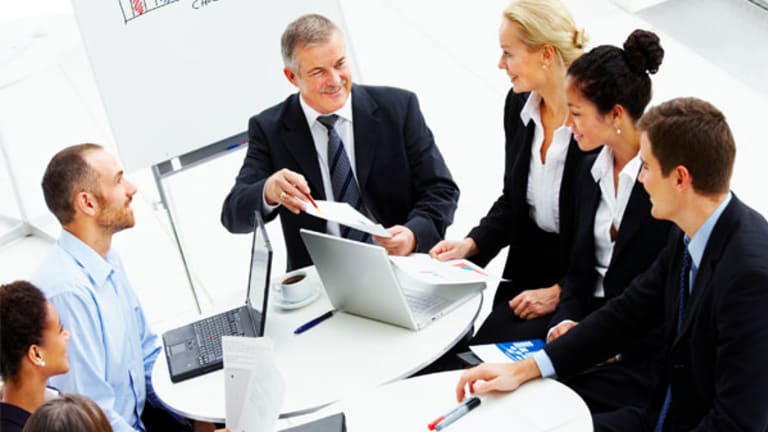 Publish date:
Second Wave of Money-Making in China
The Chinese are snapping up Western goods, which is an opportunity like never before for companies.
The Chinese are snapping up Western goods, which is an opportunity like never before for companies.
Mitch Free is founder and CEO of MFG.com, a global-sourcing marketplace for manufacturers. He writes about manufacturing, trade, globalization, outsourcing, turning a venture into a global business, angel investing and more. Free has given presentations to the Kellogg School of Business at Northwestern University, Harvard Business School, Wharton and the Society of Manufacturing Engineers.
NEW YORK (
) -- The opportunity for American companies of all sizes to export products to China is huge, and the time to establish brands there is now. Unfortunately, many American companies haven't a clue because our past success is clouding their vision.
The American economy has been so large and robust for so long that most product manufacturers haven't had to think about exporting. In contrast, European companies have a lot of export experience due to the smaller size of their economies.
I saw this made-in-America opportunity first-hand on a recent trip to Shanghai. Walking along a major street called Nanjing Liu, I dropped into an indoor market that locals call Tao Bao City (no affiliation with taobao.com, the
eBay
of China). The market is known for low-cost imitations of just about anything imaginable, and the quality is pretty darn good. That afternoon, the place was packed with Westerners, not locals, haggling over the prices of watches, purses, DVDs and all manner of electronic gadgets. Some were even buying extra luggage to carry their counterfeit purchases home.
Heading back to my hotel, I checked out an upscale shopping mall called Plaza 66. The likes of
Prada
,
Louis Vuitton
,
Van Cleef & Arpels
and
Armani
have swanky stores in Plaza 66. You can also find American brands like
Luxottica Group's
(LUX)
LensCrafters,
Starbucks
(SBUX) - Get Starbucks Corporation Report
and
Wrangler
(VFC) - Get V.F. Corporation Report
.
It would be an understatement to say some of these stores were full of Chinese consumers buying authentic products at prices higher than in America and Europe. People waited in lines for up to an hour just to get through the door to buy genuine quality. This behavior was telling, given that just a few blocks away, I'd seen knock-offs of some of the same products for less than 10% of the cost of the real thing.
The next day I shared these observations with some of my company's Chinese employees. They were quick to show me their handbags, watches and
Apple
(AAPL) - Get Apple Inc. (AAPL) Report
iPods, and were proud that they weren't fakes. They told me that Chinese people don't want cheap imitations. Actually, they would find the practice embarrassing. It turns out they'd rather save for months to buy the real thing.
Furthermore, they told me Western products are cool to own -- somewhat of a status symbol -- and given the choice of buying a legitimate Chinese brand or an American brand of the same product, they'd choose the American product even if it cost more.
We're behind the curve when it comes to being a nation of exporters, and we need to get busy learning how to ship our products abroad and bring some of our dollars back home.