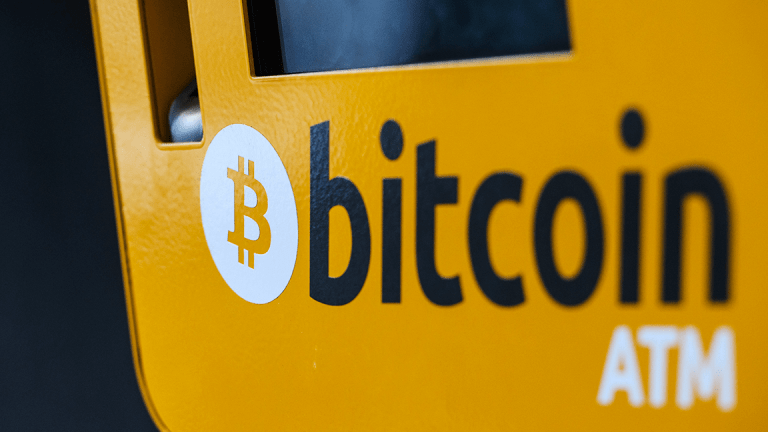 SEC Reportedly Cracking Down on Crypto Companies: Who Will Benefit the Most?
The SEC is signaling it intends to ramp up the enforcement of securities laws with respect to cryptocurrencies.
The SEC has put cryptocurrency firms and investors on alert by reportedly issuing subpoenas to a raft of companies that have offered coins or are set to launch cryptocurrencies. 
Bitcoin prices initially dropped 2% on the news, but have since recovered, and the prospect of more involvement by the SEC should actually serve to benefit the strongest cryptocurrencies.
On Wednesday night, the Wall Street Journal reported that the SEC had issued dozens of subpoenas and request for information to crypto companies and their advisers, according to sources familiar with the matter. 
TheStreet reported late last year on the reshuffling of resources at the SEC, and subpoenas are a predictable next step from the SEC's Enforcement Office. The subpoenas will allow the SEC to cast a wide net and unpack how, when, and why cryptocurrencies are marketed and to whom.
The SEC, which formed its Cyber Unit in August 2017, signaled a broader effort targeting cryptocurrencies by bringing fraud charges in December against crypto ICO PlexCorps and founder Dominic LaCroix. And in early February, the SEC charged BitFunder and founder Jon Montroll with operating an unregistered securities exchange and defrauding users of that exchange.
At the time, the SEC's associate regional director said that the "[SEC] will continue to vigorously police conduct involving distributed ledger technology and ensure that bad actors who commit fraud in this space are held accountable."
Notably, the U.S. Attorney's Office for the Southern District of New York, best known for its still-fresh (and notorious) prosecution of SAC capital, is staffing a parallel case to handle related obstruction claims in the BitFunder case. Therefore it's likely that investors can expect more active resource sharing between the SEC and the Department of Justice and Attorney Generals' offices.
SEC regulations require that companies raising money from the public must register with the agency and subject themselves to U.S. securities laws. In a speech in November, SEC Chairman Jay Clayton remarked that ICOs "may be securities, and those who offer and sell securities in the United States must comply with the federal securities laws."
While it's debatable whether a cryptocurrency is a product or a security subject to federal laws, one certainty is the SEC's aim to reduce ambiguity around the issue. ICOs and their equivalents have gone from raising practically nothing from public markets to $1.6 billion a month as of January 2018. In his November speech, Clayton also noted the possibility that institutional investors and insiders might be able to buy tokens at favorable prices and that trading may be susceptible to price manipulation.
A second issue that we've highlighted repeatedly at TheStreet is that ICOs' underlying companies and technology are sometimes nonexistent. Most cryptocurrencies are marketed based off of the value of the underlying technology and the cryptocurrency's feature set. But when the technology doesn't exist yet, it's difficult to justify the valuation levels at which many ICOs raise funds, and precipitous price drops tend to follow.
SEC enforcement, in our view, tends to benefit the strongest cryptocurrencies. Those that aren't frauds are helped when enforcement action clears out the weak. What we don't know yet is who was subpoenaed. And importantly, a subpoena at this point is a signal that a party might simply have valuable information, and not necessarily that they're potentially fraudulent.
The SEC didn't immediately return a call requesting comment.