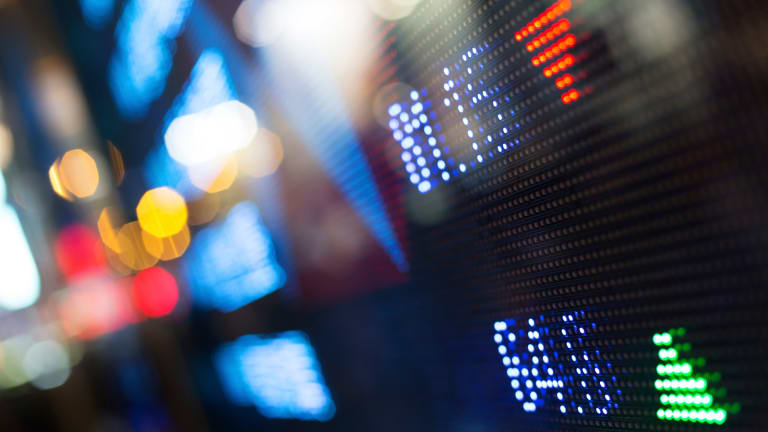 Financier's $130,000 Trip From CNBC Guest to SEC Target
Delaware resident Todd Schoenberger used contacts from TV appearances to promote himself as a successful financier and spent some investors' money on a down-payment for his home, the SEC says.
UPDATE: This article, originally published at 4:25 p.m. on Thursday, June 4, 2015, has been updated with comment from radio station WGMD.
NEW YORK (TheStreet) -- A onetime commentator for CNBC and Fox Business television channels was ordered to pay more than $69,000 and barred from working in finance after the U.S. Securities and Exchange Commission found he sought investments from his southern Delaware neighbors under false pretenses and used some of the money for a new house.
Between January and July 2013, Todd M. Schoenberger collected $130,000 from four investors by telling them he had $65 million in commitments from a major bank and other prominent investors for LandColt Onshore Fund, a private fund that his LandColt Capital advisory firm planned to establish. Schoenberger gave his backers, who ranged from a textile-mill manager to a retired farmer, notes that promised between 3% and 20% simple interest, the SEC said.
Under the terms of the SEC's order, Schoenberger is "barred from association with any broker, dealer, investment adviser, municipal securities dealer, municipal adviser, transfer agent, or nationally recognized statistical rating organization." He is also banned from employment at companies that deal in securities regulated by federal law.
Starting as early as 2007, Schoenberger was a regular guest and contributor to nationally televised business news programs. A YouTube channel for LandColt Capital LP includes videos of appearances as long ago as 2009, while stories he wrote through December 2014 remain accessible on CNBC's website. Neither CNBC nor Fox Business responded to requests for comment.
In May, Schoenberger was hired to host an afternoon radio show at WGMD, a station in Lewes, Del., starting June 1. In a statement announcing the new program, the station described Schoenberger as an "accomplished Wall Street veteran" and "retired hedge fund manager" who would lead discussion and debate on topics of interest to the Delmarva peninsula.
The station wasn't aware of the case against Schoenberger, but he "has not offered nor discussed investment matters on his broadcasts," Walt Palmer, WGMD's director of broadcast operations, engineering and programming, said Friday.
Schoenberger didn't respond to e-mails and phone calls seeking comment. LandColt, a Delaware limited partnership, was created in early 2013 and canceled in March, the SEC said. It never had any operations, and the only assets "were those obtained by fraud," the SEC said.
The Delaware man began trying to form an unregistered private fund in late 2012, the SEC said, when he was appearing on cable TV financial news shows as a commentator on behalf of an unidentified investment adviser that shared his proprietary strategy with its clients. Schoenberger began soliciting investors for his own fund through contacts from his media appearances, including a broker at an investment bank. 
Although he periodically e-mailed the broker that he was close to launching the fund and had commitments of capital  that grew from $25 million to $265 million, that was never the case, the SEC said.  Updates on the performance of investments using his proprietary strategy, which the SEC said "combined a few technical indicators with Schoenberger's intuition," were equally fabricated, the agency said. 
"Schoenberger calculated the returns himself with a hand calculator, and based them on what a hypothetical client would have earned had he or she traded based on investment signals" from his strategy, the SEC said. After Schoenberger stopped working with the unnamed adviser, the SEC said, "he had no basis to claim that any actual investors were using signals from his strategy to earn the returns he claimed."
Schoenberger isn't registered with the Financial Industry Regulatory Authority, or FINRA, according to that organization's records. Before starting LandColt, he worked for investment and insurance firms in Texas, Maryland, Illinois and Virginia. While Schoenberger  was employed at an insurance company in Virginia in 2006, almost $128,000 was paid to settle allegations against him that included fraud and negligence, FINRA records show.
In the LandColt case, Schoenberger "touted his appearances on cable news programs to bolster his credibility," falsely claimed to have a bachelor's degree in economics from the University of Maryland, and highlighted previous employment with a broker-dealer without disclosing that he had been fired for misusing company assets, the SEC said.