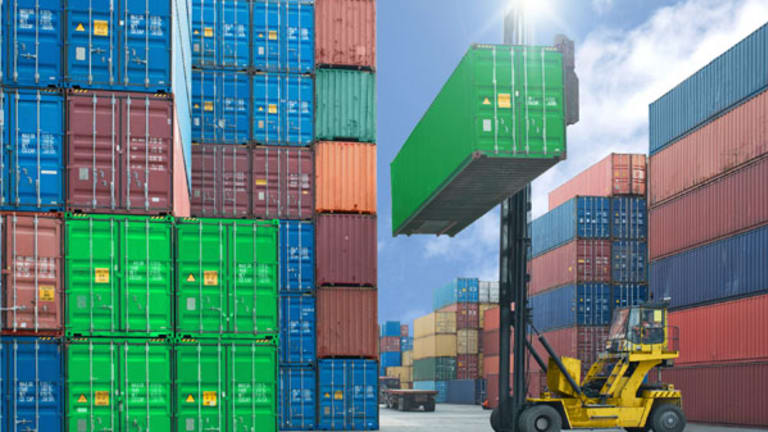 Seaspan CEO on Shipping Rates, Global Trade
Gerry Wang, the CEO of container ship operator Seaspan, discusses global trade and Seaspan's growth.
Despite all the concern over the current state of global trade, container ship operator Seaspan (SSW) - Get Seaspan Corporation Report still achieved 97.9% utilization in the fourth quarter and a 29% year-over-year increase in earnings. Seaspan CEO Gerry Wang said his company's stock, which is up 18% so far in 2016, finally reflects the ship lessor's performance as opposed to a gloomy trade forecast.
"The market is finally realizing that we are executing on our plan and did very well in the fourth quarter and very well for 2015," said Wang. "Our business is solid and we will continue to execute on a monthly and quarterly basis."
Wang said fixed rate time charters, which represent approximately $6 billion in contracted revenues, continue to perform as expected. That insulates Seaspan from near term global economic uncertainty, Wang said. The average remaining charter length of contracts for the operating fleet is four years, he said.
"We cannot fight the macro environment. As far as we are concerned, all our ships are utilized," said Wang.
Revenue at the company increased 14.2% in 2015, with normalized earnings per share of $1.12. Seaspan continued to grow its fleet, having taken delivery of eight vessels in 2015. It has also maintained its dividend of $1.50 per share for 2016.
In 2015, Seaspan grew its fleet to over 100 vessels, making it the world's largest independent containership lessor, up from 10 vessels since its IPO in 2005. Currently, 18 vessels are under construction. Wang said Seaspan's focus is on continuing to grow its fleet by focusing on large, modern, fuel-efficient vessels.
Wang said that soon all of Seaspan's ships will be able to pass through the widened Panama Canal, which will significantly change the flows of global shipping.
Finally, Wang said Seaspan has financial flexibility after raising $1.4 billion of proceeds last year from capital and financing transactions. And he said the company is sticking with its dividend unless something changes. The yield is currently around 8%.