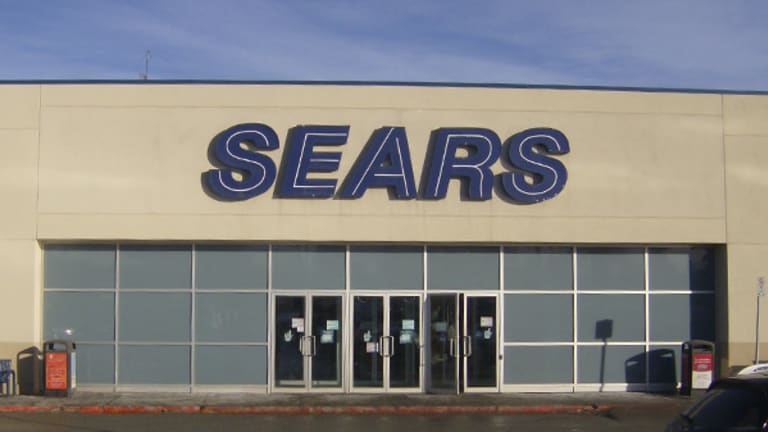 Sears Is Poised for a Rebound: Tenth Avenue Portfolio Manager
Don Ingham is bullish on Sears, but not so much on J.C. Penney and Amazon. Here's why.
NEW YORK (TheStreet) -- Sears Holdings (SHLD) is poised to benefit from its moves to cut its physical space and increase its e-commerce operations, said Don Ingham, a portfolio manager at Tenth Avenue Holdings, a New York-based private-equity and real estate investment firm.
"Because they were in such a poor financial position, they started much earlier than other retailers to pivot toward e-commerce and to reduce their physical footprint substantially," Ingham told TheStreet TV's Gregg Greenberg on Wednesday.
Sears' efforts should pay off in a couple of years, Ingham said, as the company uses money from real-estate sales to fund its turnaround and for shareholders. He added that he's not phased that 45% of Sears' stock is now shorted.
Ingham is not as bullish on J.C. Penney (JCP) - Get Report and Amazon (AMZN) - Get Report .
J.C. Penney may do well for a while as it tries to restore itself, but Ingham said he doesn't believe it will fully bounce back "unless it invests substantially in the future."
Meanwhile, large retailers are catching up to Amazon in the online market, Ingham said, noting that Amazon no longer necessarily offers the cheapest prices on many items.
"In many instances, Wal-Mart (WMT) - Get Report and Target (TGT) - Get Report have the cheapest price on an item," Ingham said.
--Written by Mark Nacinovich in New York