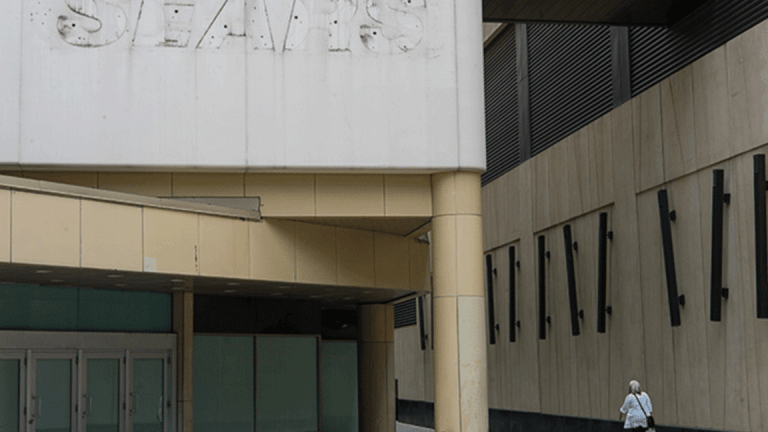 Sears Is Already Dead
The slowly dying department store retailer drops another dose of bad news onto the heads of beaten up investors. One thing is becoming clear: 2018 will be brutal for the company.
To reiterate: Sears (SHLD) is dying. 
Forget the brutal J.C. Penney (JCP) - Get J. C. Penney Company, Inc. Report earnings warning last Friday being a sign of that retailer's imminent death. There is at least a chance J.C. Penney survives the next five years -- people still enjoy visiting its clean, increasingly inviting stores. The same can't be said for Sears, with its dilapidated Kmart locations and sloppy customer service at its namesake department stores.  Long-suffering Sears shareholders (including CEO Eddie Lampert) received yet another sign the company could make shocking death headlines in 2018. In a new filing Monday evening, Sears disclosed that it has borrowed another $60 million from affiliates of Lampert. The company has now blown through the $100 million Lampert said it would loan Sears earlier in October. Poof, just like that -- $100 million gone inside a month. 
This voracious appetite for cash is abnormal even for a retailer preparing for the holiday season, where cash outlays are the highest. To anyone that has read a financial textbook, the latest Sears filing suggests Lampert's hyped cost-cutting isn't working, operations aren't turning around in the slightest and people continue to shop elsewhere. One could further reason Sears is getting forced to pay suppliers quicker due to fears on its solvency. All of this is becoming disturbing. Start shoveling the dirt onto a grave that already contains Circuit City, Blockbuster and other once storied retail names. 
What's Hot
Actually, two hot things dancing around my mind right now. One, how hedgie Bill Ackman just tore apart department stores in an interview with TheStreet's Ron Orol. He sounded especially bearish on Macy's (M) - Get Macy's Inc Report . Macy's didn't immediately respond to a request for comment (hey, you have to ask).
Then there is the whipping that toy maker Funko (FNKO) - Get Funko, Inc. Class A Report took on its first day of trading on Thursday. The company went public at a tough time with Mattel (MAT) - Get Mattel, Inc. Report survival fears lurking and the death of Toys 'R' Us death hot on everyone's minds. But Wall Street doesn't yet get Funko. They will over time, and the stock is likely to be much higher as a result.
People have long been obsessed with what Funko sells. It's hard to explain on a roadshow but head to Walmart's toy section on the weekend and you instantly get it. I have had the chance to talk with long-time CEO Brian Marioti on two occasions this year and came away impressed on each occasion. He eats, sleeps and breathes the brand and so do the creative people he hires. That's something you want to bet on, not slam down 40% on IPO day.
To receive the free "Morning Jolt" daily newsletter, click here.
More of What's Trending on TheStreet: