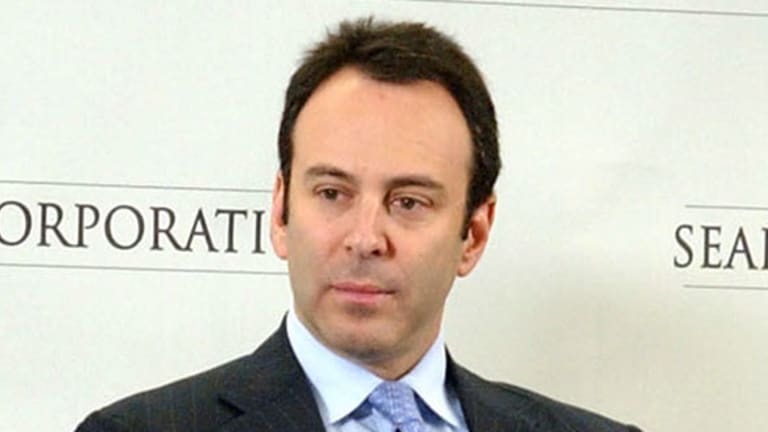 Sears' Demise Put on Hold; Tronc's L.A. Times Move Signals Digital Shift - ICYMI
Here's what you need to know now for Tuesday, August 22.
Eddie Lampert just won't let Sears (SHLD)  die. Having bought the iconic retail chain in 2004, it has been a schlep for Lampert and Sears over the years as Amazon.com Inc. (AMZN) - Get Amazon.com, Inc. Report and others have eaten into its bottom and top line results.
That's not not to say that Sears' demise has come as Lampert sat idly by. The former Goldman Sachs banker and fund manager has already invested a ton of money into the company and on Tuesday, the company announced that it had signed two licensing deals that will expand its Kenmore flooring products and DieHard batteries and flashlights globally.
Shares of Sears Holdings Corp. were up 4.56% on Tuesday, or 39 cents, to $8.94. Still, the company's shares are down about 84% over the past five years.
So if Sears is going to die, its death will be slow, one that we will watch very closely, if only because of its historical significance. If it's going to survive, Lampert better have something new up his sleeve, something better than combining Sears with equally moribund KMart, a tactic he employed in his initial months as majority shareholder of the 124-year-old Sears.
If you weren't watching the happenings with Sears, chances are you were focused on the renewed interest in defense stocks following last night's Presidential address, or the widespread decline in the FANG stocks. Or perhaps you were distracted by further talk of tax reform from Paul Ryan et al.
But did you see the shakeup at the L.A. Times? Sure, the newsroom purge draws headlines, and deservedly so, but the effort at reinvention by its parent, Tronc Inc. (TRNC)  , bears closer scrutiny, as the changes at the country's third-largest newspaper company may be a bellwether for the industry.
We are also on the eve of the Whole Foods Market Inc. (WFM)  shareholder vote regarding Amazon's acquisition of the grocery chain. The deadline for applying for an extension on the federal antitrust review of the merger is looming on Friday. It's hard to imagine those shareholders turning down the hefty premium Amazon is offering, but in this day and age anything is possible.
This is an excerpt from "In Case You Missed It," a daily newsletter brought to you by TheStreet. Sign up here.

Photo of the day: A sour note
Gibson Brands Inc., the famed guitar maker, had its rating lowered to Caa3, nine notches into junk territory, with a negative outlook, as maturity of $520 million in debt approaches. The privately-held company will need to refinance the debt before July 2018 or it faces a likely default. Moody's Investors Services said last week that there's "uncertainty" about the company's ability to refinance this debt and that its capital structure is "unsustainable." Gibson didn't respond to request for comment. Gibson's Les Paul guitars have been a stalwart of the music industry for decades, having been played by everyone from Slash of Guns N' Roses to Eric Clapton. Above Led Zeppelin's Jimmy Page is pictured during during filming for the 1976 concert film "The Song Remains The Same" at Madison Square Garden, playing a Gibson Les Paul guitar.
Read more from "In Case You Missed It." Sign up here.
More of What's Trending on TheStreet: