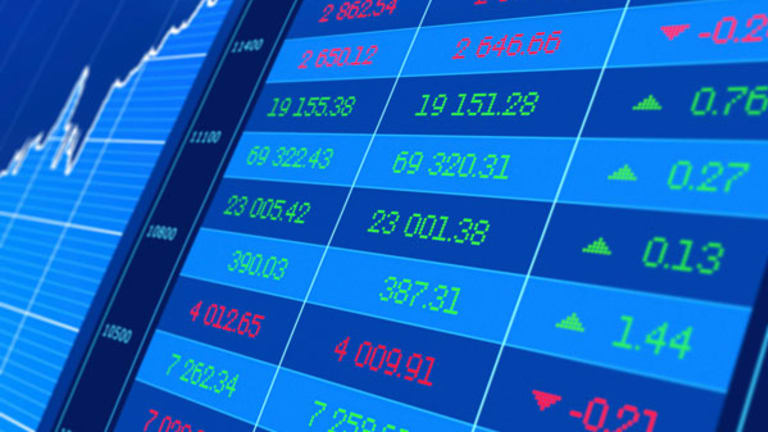 Publish date:
Screening for Fun and Profit Is Not Getting Easier
What's a value investor to do when the market keeps rising? Here are some possibilities.
What's a value investor to do when the market keeps rising? Here are some possibilities.
NEW YORK (TheStreet) -- The mark of a good stock screen, in my view, is not only whether it produces solid results, but also its ability to identify investment candidates in all sorts of market environments.
That is a very tall order.
I've had plenty of success with the former. However, my value investing-based screens have had difficulty with the latter in this rising market environment. Every day, it seems, it becomes more difficult to identify value, but that comes with the territory.
I've known value managers who simply won't buy in market environments where they can't find stocks that meet their criteria, and they will not compromise by lowering their standards.
, I identified a list of potentially cheap small and midcap names with solid net profit margins and growing, sustainable dividends, based on the following criteria:
Market capitalization between $100 million and $5 billion Net profit margin of at least 8% for the trailing 12 months and for the latest fiscal year Dividend yield greater than 1% At least four consecutive years of increasing dividends Payout ratio less than 50% Price earnings ratio of less than 20 No financials
This screen revealed a list of 18 qualifiers. But in the past year, that group of companies has returned an average of 48.5%, versus 27.8% for the
S&P 500
, 31.5% for the S&P Mid Cap Index, and 41.2% for the S&P Small Cap Index.
What's more, all of the stocks had positive returns during the period. The biggest winner was anti-aging personal care products company
Nu Skin Enterprises
(NUS) - Get Report
, which was up 181%. Oil and gas company
Energen
(EGN)
was up 68%, while medical instruments company
Mesa Laboratories
(MLAB) - Get Report
rose 62%.
The "worst" performers included
Computer Services
(CSVI)
, up 13%; petroleum additive and real estate development company
NewMarket
(NEU) - Get Report
, up 21.5%; and publisher
John Wiley & Sons
(JWA)
, up 25%).
Just one year later, however, my screen is -- not surprisingly -- producing very limited results. In fact, just three companies currently meet the screening rather stringent criteria. One of the three is a holdover from last year, Computer Services, which currently trades for about 18.5 times trailing 12 month earnings, yields 1.9%, and has a 12.7% trailing 12 month net profit margin. The company recently authorized a $5 million increase in its current stock buyback program.
New to the list is water utility
American States Water
(AWR) - Get Report
, which operates in 10 California counties. Currently trading at 18 times trailing 12-month earnings, the company has increased its dividend by an average of nearly 12% per year since 2009, currently yields 2.8%, and has a 12.8% trailing 12-month net profit margin.
data by
Rounding out the very short list of qualifiers is consumer health care products company
Female Health Company
(FHCO)
, a small, $260 million market cap company that trades for 16.5 times trailing earnings, and yields 3%. While small in size, Female Health boasts a staggering 43.4% trailing 12 month net profit margin.
The value crowd, myself included, is having to turn over a significant number of rocks these days in order to find anything that looks interesting, as evidenced by the declining number of candidates revealed by this screen.
At the time of publication the author had no position in any of the stocks mentioned.
This article was written by an independent contributor, separate from TheStreet's regular news coverage.
Jonathan Heller, CFA, is president of KEJ Financial Advisors, his fee-only financial planning company. Jon spent 17 years at Bloomberg Financial Markets in various roles, from 1989 until 2005. He ran Bloomberg's Equity Fundamental Research Department from 1994 until 1998, when he assumed responsibility for Bloomberg's Equity Data Research Department. In 2001, he joined Bloomberg's Publishing group as senior markets editor and writer for Bloomberg Personal Finance Magazine, and an associate editor and contributor for Bloomberg Markets Magazine. In 2005, he joined SEI Investments as director of investment communications within SEI's Investment Management Unit.
Jon is also the founder of the
, a site dedicated to deep-value investing. He has an undergraduate degree from Grove City College and an MBA from Rider University, where he has also served on the adjunct faculty; he is also a CFA charter holder.