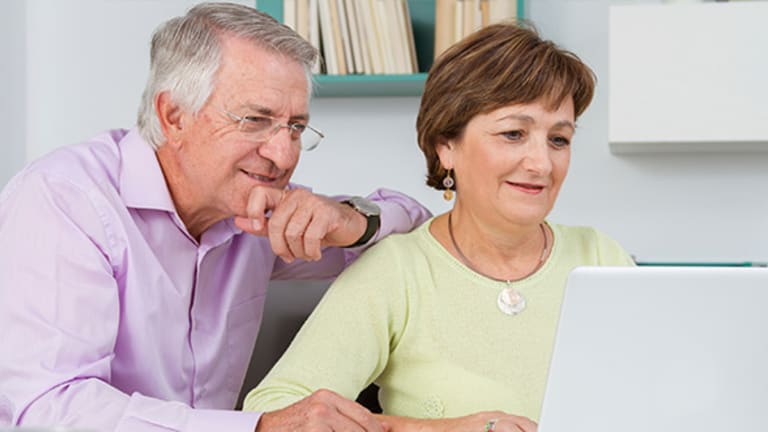 Schwab Launches Target Funds to Tap Retirement Market
Schwab funds are lower in price, says portfolio strategist Jake Gilliam.
Your Money, Your Retirement, and the 2016 Presidential Election - What changes will you need to make to your portfolio should Hillary R. Clinton become president? What happens to your investments should Donald Trump become president? Join us on September 12 as our panel of the world's top financial experts provide trusted information on the investment risks and opportunities that arise with the upcoming presidential election in November. [Learn more about the event and RSVP.]
Charles Schwab (SCHW) - Get Charles Schwab Corporation Report has a new target in the battle for your retirement dollars. Schwab is launching Schwab Target Index Funds, the lowest-cost target date funds available to retirement plans, with an across-the-board expense ratio of eight basis points and no minimum investments, regardless of plan size.
Prior to the introduction of Schwab Target Index Funds, the most competitive pricing for target date funds (TDFs) could require minimums of $100 million or more. "There is a laser focus on fees and this levels the playing field for access to all investors," said Jake Gilliam, portfolio strategist at Charles Schwab Investment Management.
Under Schwab's new arrangement, every plan gets the same low price, and participants no longer have to pay more just because they may work at a smaller company. The new products are constructed with Schwab exchange-traded funds. The new series includes funds with target retirement dates between 2010 and 2060 in five-year increments.
Outside of retirement plans, the new funds will be available to individual investors at 13 basis points with a $100 minimum investment. The asset allocations in Schwab Target Index Funds are adjusted annually and become more conservative over time according to a predetermined "glidepath." This reflects both the need for reduced investment risk as retirement approaches and the need for income after retiring.
At its starting point, the glidepath for the longest-range fund (Schwab Target 2060 Index Fund), begins with an asset mix of approximately 95% equity, 5% fixed income, cash and cash equivalents. At their target retirement dates, each fund reaches approximately 40% equity, 60% fixed income, cash and cash equivalents.
Each fund then continues reducing its equity allocation for an additional twenty years to reach its most conservative and final allocation of approximately 25% equity, 75% fixed income, cash and cash equivalents.