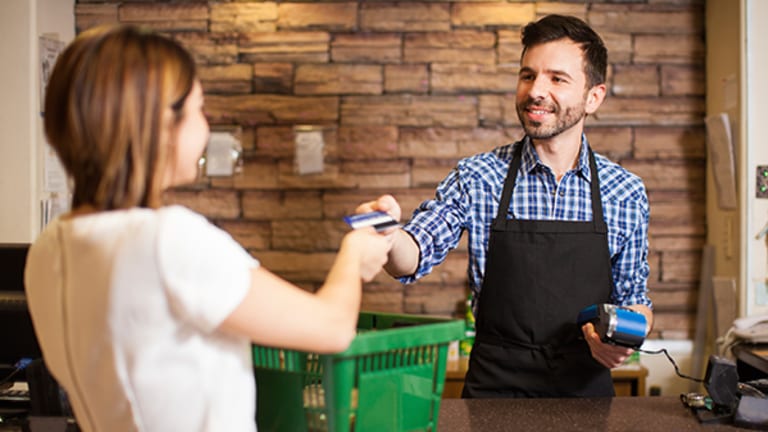 Savvy Retailers Increasingly See Online, Offline Connections
Retailers hoping to survive in today's competitive climate must engage consumers across all channels.
Amazon is planning to open 100 pop-up stores by the end of 2017. ModCloth, a women's clothing company that started by selling online exclusively, is opening a permanent bricks-and-mortar location in Austin, Texas. Meanwhile, Walmart is slowing new store openings, opting to focus efforts on e-commerce instead.
What does this all mean? The online/offline divide is narrowing, and all retailers should be thinking about commerce as a whole, rather than treating online and offline as two separate entities. According to a recent report from UPS, 38% of today's purchases involve both online and offline activity -- whether that's researching a product online and buying in store, researching in store and buying online, or some combination of the two.
Retailers hoping to thrive in today's competitive climate need to focus on consumer engagement and experience across all channels. This means desktop, mobile, tablet and bricks-and-mortar locations, and retailers should be tailoring their engagement strategies to best suit each channel, while also ensuring a seamless, consistent customer experience. The way you engage a consumer online is going to be vastly different from how you'd reach that consumer in a store.
Bricks-and-mortar locations present the unique opportunity to cultivate a physical brand experience. For luxury retailers, this can be especially important as it allows consumers to immerse themselves in the brand's story and understand why they are paying a premium. Consider what Sonos, a wireless speaker and home sound system company has done with its SoHo store.
The company built the showroom to look and feel like someone's home rather than a traditional retail location. The showroom boasts seven listening rooms, each one blocked off from the rest of the store with walls meant to absorb and reflect sound for a better listening experience. Visitors are shown a brief introductory video and are then free to queue up their favorite tunes and play around with the various speaker combinations each space offers.
Because Sonos sells a luxury product, it realizes that many consumers might not be comfortable making a purchase on the spot. As such, the brand installed Wi-Fi enabled kiosks in each listening room so shoppers can email product information to themselves for consideration for future purchases. Sonos's SoHo is an excellent example of a brand using a bricks-and-mortar location to create a shopping experience that bridges the gap between online and offline, while expertly communicating the quality of its products.
While you can't construct the same tactile experience online as you can in stores, the digital realm presents a different set of opportunities to engage consumers. With bricks and mortar, you have to hope a shopper comes into your store before you can interact with him or her. With digital, you can reach potential customers, regardless of their physical location.
One brand that has been widely recognized for its ability to digitally engage shoppers is Sephora. The beauty retailer has done an excellent job of making its website not just a digital storefront, but also a resource for video tutorials, curated product collections and special deals available exclusively online.
Sephora has built an exceptional standalone mobile app with great incentives for shoppers to download it. Beyond being able to shop remotely, app users enjoy access to exclusive promotions and content, a virtual try-on feature and push notifications surrounding new product launches. They also have the ability to book a reservation at an in-store Beauty Studio.
Sephora has also done a nice job of using social media to drive app downloads. For example, last year it unveiled an early look at some of its Black Friday deals on Snapchat, while ultimately pushing users to the Sephora app to view deals. The brand's Snapchat story ended with a download link to encourage instant action.
Sephora's digital efforts make it clear that the brand not only understands that its core consumer is the millennial woman, but also the importance of engaging that customer through multiple channels.
As the worlds of online and offline merge, it's important that retailers' bricks-and-mortar strategies support their digital efforts and vice versa. Consumers expect easy access and brand engagement regardless of where they're browsing, and retailers that can understand and deliver on those expectations are most likely to thrive in today's increasingly competitive market.
This article is commentary by an independent contributor. At the time of publication, the author held no positions in the stocks mentioned.