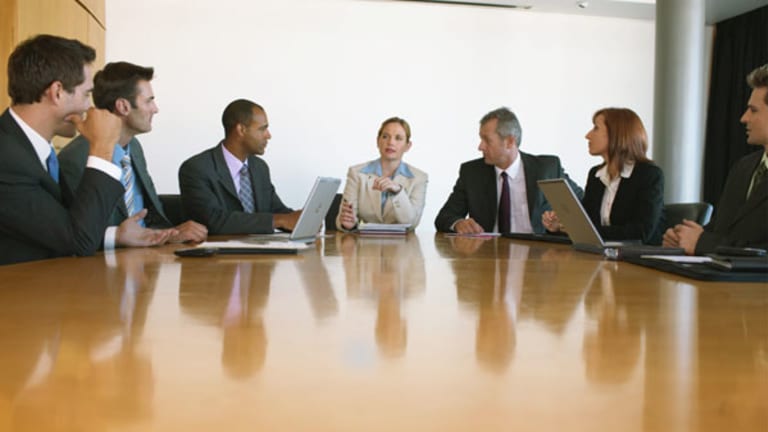 Santander Mexico Cures Tequila Hangover
Banco Santander is planning an IPO of its Mexican banking franchise.
NEW YORK (
) -- As the global market wrings it hands over Spain's banking problems, Mexico is saying "been there, done that."
That disconnect may be some of the motivation behind Spanish banking giant
Banco Santander
(SAN) - Get Banco Santander S.A. Sponsored ADR Report
seeking to raise 3.4 billion in euros through the public offering of a quarter of its Mexican bank holdings.
Santander Mexico is a solid banking franchise. Looking at the offering, it's hard to believe that only 18 years ago Mexico devalued its peso. Labeled the "tequila crisis," the government had gone on a spending spree and ran up a huge deficit, roughly 7% of the GDP. Throw in corrupt banking practices and lax regulations to compound the problem.
It all came to a head when investors that had purchased a Mexican financial product called "tesobonos" sold them, which triggered a currency crisis. The tesabonos were linked to the dollar. The United States under President Clinton bailed out the country to the tune of $20 billion, which Mexico paid back and America ended up profiting $500 million on the deal.
Fast forward to today where Spain's deficit is in a similar boat at roughly 6.3% of its GDP and now Spain needs a bailout.
For Banco Santander, it must hurt to sell off such a nicely functioning part of the banking enterprise as Santander Mexico generates 12% of its parent's company profits.
Mexico is the second largest population in Latin America with an economy delivering 3.6% GDP growth. That number would've been even higher if the United States wasn't experiencing its problems. Mexico also has the lowest inflation rate in Latin America and only 4.9% unemployment.
Morningstar analyst James Krapfel believes the Mexican banking system is healthy and that there is room to expand. He points outs that Santander Mexico's profitability is above average to its peers. His concern is that the IPO is priced to perfection. "It leaves very little margin of safety," he wrote in his report.
Another drawback of the offering is the escalating drug violence in Mexico. For now, the violence is centered in the northern part of the country, but the killings are grisly and numerous. Should the violence spill beyond the drug traffickers, it could hurt the economy. For now though, tourism is up 5% in 2012 despite the warnings from U.S. officials.
The deal will be dual-listed with 20% in Mexico and 80% in the U.S. The shares will be priced between $10.99 and $12.70 and it is planned to trade on Sept. 26.
Krapfel believes if the bank manages its operating costs and doesn't pursue risky loans , it could surprise on the upside. The one wild card is the parent. If Santander Spain needs even more money during this financial crisis, it could dip back into the Santander Mexican stock and pour itself some additional capital.
--
Written by Debra Borchardt in New York
.
Disclosure: TheStreet's editorial policy prohibits staff editors, reporters and analysts from holding positions in any individual stocks.