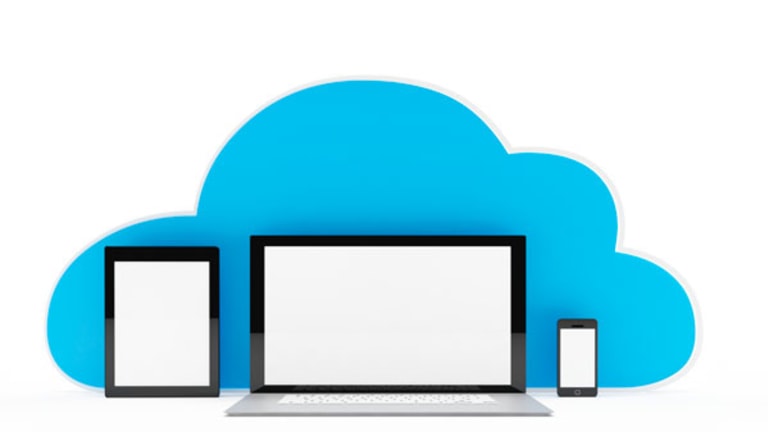 Salesforce.com Clicking and Ready to Soar
Salesforce investors waiting for a better entry point will have to wait a while.
NEW YORK (TheStreet) -- Corporate executives continue to moan about weak enterprise spending and its effect on their companies' growth. This has persisted for almost three years.
But if were to look solely at the results of global cloud computing giant Salesforce.com (CRM) - Get Free Report you would wonder what are they complaining about. For Salesforce, whose stock continues to be a source of angst for value investors, growth has come in great abundance. And there are no meaningful signs of slowing down.
The last time I talked about this company, I was forced to admit defeat. I tapped out after two years of Salesforce quenching the Street's growth appetite. In the process, management planted its flag on the forehead of the all-popular software-as-a-service (SaaS) market.
Salesforce, which is often criticized for weak profits, came to an understanding. The company realized before everyone else that corporations may not have invested in hardware and other big-ticket enterprise systems, but they've certainly placed a priority on customer relationship management (CRM).
Even better, with its expertise in the cloud to manage various business functions like sales, marketing and big data analysis, Salesforce figured out how to service these needs at a fraction of the cost.
The company's subscription platform has become the new standard, replacing the traditional contracts and bundled licenses from the likes of IBM (IBM) - Get Free Report and SAP (SAP) - Get Free Report. And Salesforce's growth, according to research firm Gartner, has only just begun.
The CRM market is expected to grow to $24 billion this year and by another 50% in three years. Accordingly, rivals like Oracle (ORCL) - Get Free Report and IBM have begun to make significant capital investments to make the most of that explosion. But it won't be easy. The thing to remember here is that the cloud is the key component of the CRM market .
Aside from being the only company within the group that has cloud in its logo, Salesforce.com has been second to no one in terms of fulfilling the CRM requirements that businesses demand. And Salesforce's $2.5 billion acquisition of ExactTarget widened the gap between itself and the competition.
There were rumblings about whether Salesforce overpaid. The source of the concern was that ExactTarget's posted annual revenue declines in the neighborhood of $20 million per year. (I was one of those critics.)
But it didn't take long for me to appreciate what Salesforce's management saw. ExactTarget added immediate value to Salesforce's existing portfolio. Plus the deal will help drive Salesforce's capabilities in areas like digital marketing and service function efficiency.
Plus, with research firms like Forrester predicting that the market for digital marketing will grow to over $43 billion in the next two years, this was no-brainer.
The way I see it, Salesforce paid $2.5 billion to secure its future in $36 billion and $43 billion markets. It's not such a bad deal after all, especially considering that Salesforce is already the leader in that market.
Salesforce will announce fourth-quarter and full-year results on Thursday. Investors are eager to see if the company can continue its winning streak. The Street will be looking for 6 cents in earnings per share on revenue of $1.13 billion, which would represent 35% year-over-year revenue growth.
Management, which has raised guidance twice in the past two quarters, shouldn't have a hard time delivering the goods. As is often the case with momentum growth stories, guidance will be the key driver of the stock here.
Investors should pay attention to the billings metric. This is the number that indicates the strength of future sales. Billings haven't been as gaudy as they have been in the past, but anything above 30% should be seen as a positive.
Regardless of these numbers say, it's only one quarter. And there's no denying that Salesforce is an excellent growth story right now. As I've said, though, weak enterprise spending has been cited from several sluggish results, especially in the tech sector.
With money already taken out from big name disappointments like IBM, I expect shares of Salesforce to soar with any positive outlook by management. Those on the sidelines waiting for a better entry point may have to wait a while longer.
At the time of publication, the author held no position in any of the stocks mentioned.
This article represents the opinion of a contributor and not necessarily that of TheStreet or its editorial staff.