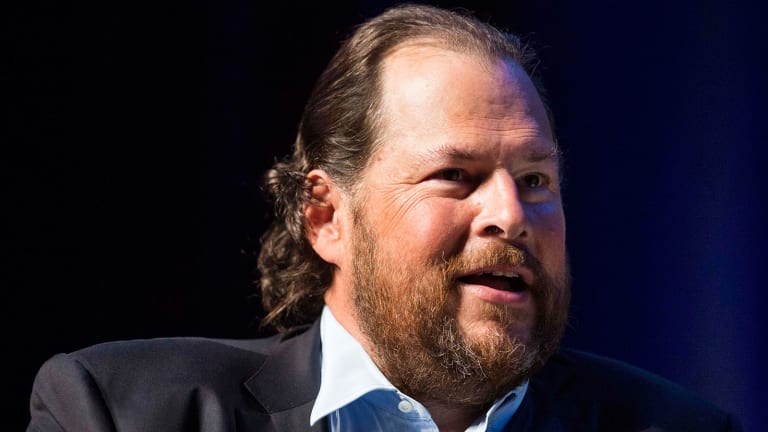 Salesforce Acquires MuleSoft in a $6.5 Billion Deal
The two companies expect to join forces in the cloud.
Salesforce.com Inc. (CRM) - Get Salesforce Inc. Report is continuing its serial roll-up strategy with the acquisition of MuleSoft Inc. (MULE) , which went public just a year ago. The deal is valued at $6.5 billion.
Salesforce has acquired some 50 companies in the process of building its business. So far this year, the company has also acquired CloudCraze LLC and Attic Labs. Salesforce was not heavily involved in M&A last year but participated in a spate of acquisitions in 2016.
The two companies said on Tuesday that they have reached a definitive agreement that represents a 36% premium on MuleSoft's value. Some 30% of MuleSoft shareholders have already agreed to tender their shares in the exchange offer.
MuleSoft said in a release that it "provides one of the world's leading platforms for building application networks that connect enterprise apps, data and devices, across any cloud and on-premise.
"Every digital transformation starts and ends with the customer," added Marc Benioff, chairman and CEO, Salesforce, in the release. "Together, Salesforce and MuleSoft will enable customers to connect all of the information throughout their enterprise across all public and private clouds and data sources -- radically enhancing innovation. I am thrilled to welcome MuleSoft to the Salesforce Ohana."
MuleSoft shareholders will receive $36 in cash and 0.0711 shares of Salesforce common stock per MuleSoft Class A and Class B common shares, which comes down to a per share price of $44.89 based on the closing price of Salesforce shares on Monday.
MuleSoft shares closed Tuesday at $42, a gain of 27% for the day. MuleSoft stock rose another 5.2% in after-hours trading.
Salesforce rose 0.11% to $125.12 on Tuesday. Salesforce shares dropped 2.3% in after-hours trading.