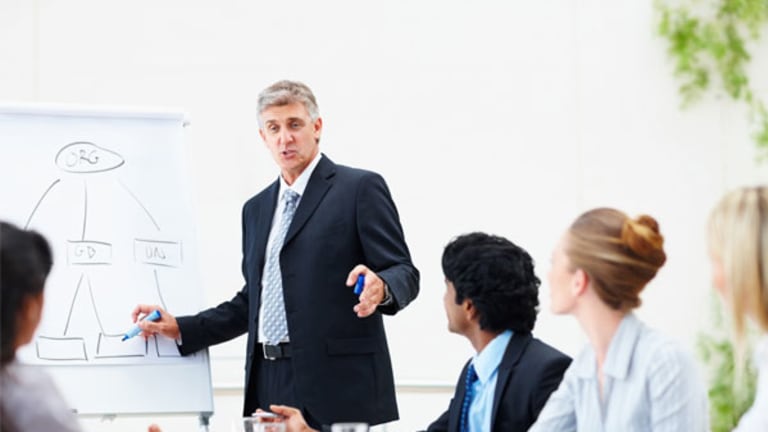 Safety in Bonds?
The recent sharp decline in the municipal bond market should serve as an early warning to investors who have fled the stock market for the safety of bonds.
NEW YORK (TheStreet) -- Investors routinely think bonds are safe, so the recent sharp decline in the municipal bond market should serve as an early warning. Interest rates remain exceptionally low and investors who have fled the stock market for the safety of bonds are likely to rue this decision. The risks are considerable, while the rewards are very low, hardly a good combination.
The non-AMT municipal bond ETF closed above 107 at the end of August and at 105.60 on Oct. 29, just a few weeks ago. Since then, it has fallen sharply to close last week at 102.90. In just a few weeks, the ETF lost more value than investors will earn in interest over a full year, since the ETF yields a mere 3.7%. Graphically, the decline appears precipitous. It is doubtful that investors understood their bond investment could lose so much value so quickly.
Only a few circumstances combined to produce these large losses. First, interest rates have risen across the board in all fixed-income investments, especially in longer maturities, despite the start of the
Fed
's QE2 program.
With interest rates so low, investors are taking the very significant risk that economic conditions will remain poor for an extended period of time, even as the Fed is doing absolutely all that it can to promote stronger growth. (Fighting the Fed has never been considered a sound investment strategy.) While the risk of losses is high, the potential rewards, as measured by the yields, are historically low. Yet, investors have poured so much cash into the bond market.
Second, investors appear to be rethinking some of the implications of the many Republican wins in the election. Municipal governments remain under fiscal stress, but the likelihood of financial support from the Federal government has surely declined. This suggests that municipalities must cope with their budgets problems on their own until growth increases and tax revenues improve. So, financially weak municipalities are likely to remain in financial stress for some time.
Peter Lynch wrote many years ago that he considered bonds an unattractive investment because their returns are limited, but the risk of loss could be very large. They can help diversify a portfolio and certainly reduce portfolio volatility most of the time. But these benefits come at the high price of lower returns and potential price risk. In addition, bonds suffer from the cumulative corrosive effects of inflation, which is low now, but could rise over time. Bonds were devastated by the inflation of the 1970s, which many investors have forgotten. They are hardly the "safe" investment that the public assumes.
Charles Lieberman is chief investment officer at Advisors Capital Management, an investment-advisory firm that provides privately managed investment portfolios for individuals, institutions, financial professionals and their clients. Lieberman received a doctorate in economics from the University of Pennsylvania before beginning his career as an academic at the University of Maryland and Northwestern University. After five years in academia, he joined the Federal Reserve Bank of New York. Later, at Morgan Stanley and Shearson Lehman Brothers, he focused on the debt and equity markets, respectively. Lieberman also has worked at other financial firms.