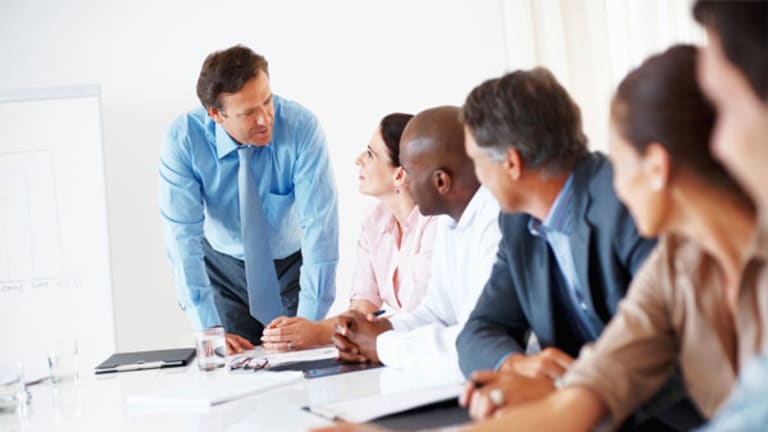 Rushing the Recovery: Today's Outrage
Once again, the market is getting ahead of the consumer and rushing the recovery. This is a recipe for a swift and painful correction.
NEW YORK (
) --I don't think folks were listening very closely to Ben Bernanke last week. The market heard only what it wanted to hear: The
Fed
chairman declared that the
end of the recession could be near.
That's all it took to send the Dow soaring on Friday, led by shares of
Caterpillar
(CAT) - Get Caterpillar Inc. Report
and
United Technology
(UTX) - Get n.a. Report
(it didn't hurt that
Caterpillar also announced a planned venture in China
).
The S&P also jumped, with a curious mix of companies leading the way. The top three gainers Friday were testing and measuring equipment maker
Agilent
(A) - Get Agilent Technologies, Inc. Report
, aluminum producer
Alcoa
(AA) - Get Alcoa Corporation Report
and iPhone inventor
Apple
(AAPL) - Get Apple Inc. Report
.
Microsoft
(MSFT) - Get Microsoft Corporation Report
led the upswing on the
Nasdaq
.
All because Bernanke sounded somewhat optimistic.
Didn't anyone notice that Bernanke's words came pretty much verbatim from the official Fed statement issued the week before?
How about the overtly cautious caveats? Bernanke didn't say a return to growth was imminent. He said the prospects "appear good." He also said "strains persist," financial companies face more losses and consumers struggle to access credit.
Once again, the market is getting ahead of the consumer and rushing the recovery. This is a recipe for a swift and painful correction that could actually slow the economic rebound.
We had a
shot across the bow
two weeks ago, when the market tanked after reports of weak July retail sales and a drop in consumer sentiment reminded us that the economy is still struggling.
The market seems to have forgotten that lesson already. This investor amnesia shows just how badly everyone wants to recoup all the losses of the past year. But we need to be mindful of the consumer - since spending by the average American is what drives the U.S. economy.
For those who listened, Bernanke offered a warning about the precarious position the consumer is currently in. But that probably won't prevent the market from acting surprised when the next sign of consumer weakness is revealed. Then we'll have another big panicky drop.
When will we see investors
investing
again? Right now, all I see is
trading
, with everyone looking for reasons to clear the next resistance point and then racing to lock in profit. All this short-term buying and selling implies that investors don't really believe in the recovery.
The market
wants
to believe - and that's what Friday's overreaction to Bernanke's comments shows. But investors are still afraid of the future.
We need a more measured pace of market growth for it to be sustainable. All this volatility is frightening and counter productive.
We'd be wise to let the consumer be the pace car in this race to recovery.
--Written by Glenn Hall in New York.
Follow TheStreet.com on
Twitter
and become a fan on
Facebook.
Today's Outrage is published weekdays at 9:30 a.m. EDT and is available as an RSS feed.
Glenn Hall is the New York-based Editor in Chief of
TheStreet.com
. Previously, he served as deputy editor and chief innovation officer at
The Orange County Register
and as a news manager at
Bloomberg News
in Frankfurt, Amsterdam and Washington, D.C. As a reporter, he covered business and financial markets, worked in both print and television in the U.S. and Europe, and conducted in-depth investigative coverage at
The Journal-Gazette
in Fort Wayne, Ind. His work also has been published in a variety of newspapers including
The Wall Street Journal
,
The New York Times
and
International Herald Tribune
. Hall received a bachelor's degree in journalism and political science from The Ohio State University and a certificate in project and program management from Boston University.