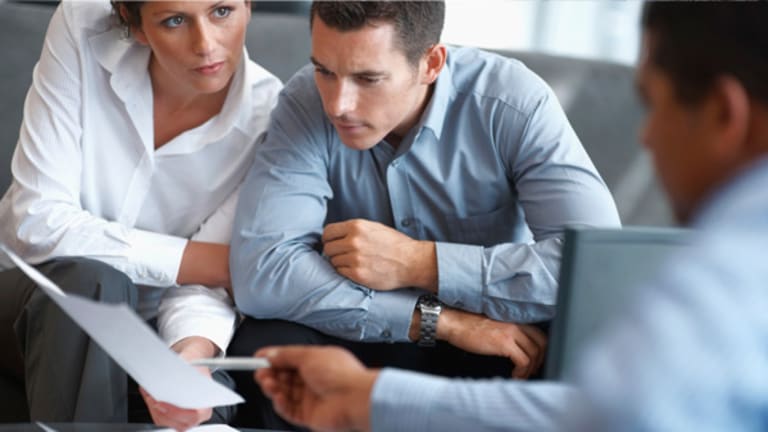 Romney Doesn't Need to Kill Dodd Frank: Street Whispers
Much of the financial reform law is already dying on its own.
NEW YORK (
)--Mitt Romney has said of the 2010 Dodd Frank financial reform legislation that he will "repeal it and replace it," but recent statements by Democratic legislators and regulators suggest he won't need to expend so much effort.
Many key aspects of Dodd Frank have already been defanged, while other much-needed reforms were already an impossibility even before the ink was dry on the legislation.
One of the critical aspects of Dodd-Frank was the creation of a Financial Stability Oversight Council (FSOC). Comprised of the heads of all the top financial regulators, the FSOC was intended to offer a way around jurisdictional issues and other petty obstacles to important financial reform.
In an
in
The Wall Street Journal
, and again at an industry conference on Tuesday, Securities and Exchange Commission Mary Schapiro argued FSOC should take up her quest to reform money market funds in the face of opposition from much of the money management industry. Even though prominent Republican and Democratic regulators, as well as money fund giant
BlackRock
(BLK) - Get BlackRock Inc. Report
were all in favor of reforms to money market funds that would reduce the likelihood of their needing a bailout, Schapiro was prevented from passing her proposed rule when SEC Commissioner Luis Aguilar, a former executive at money manager
Invesco
(IVZ) - Get Invesco Ltd Report
, cast the deciding vote against it.
There's just one problem with calling on FSOC to resolve this dispute, as Schapiro has proposed: FSOC doesn't work, according to comments last week by Sen. Mark Warner (D., Va.).
" It hasn't been this enhanced, you know, kind of, appeals court that I hoped it could be," Warner said at an event hosted by the Bipartisan Policy Center.
Warner wasn't talking about money fund reform, but about regulation of swaps--the $700 trillion market that nearly took down the financial system in 2008. Still, both of these reform efforts could use a lot of help from FSOC.
But in order to do its job, FSOC needs the newly-established Office of Financial Research. The OFR would serve as "a kind of quasi-independent backstop to get the data," to support FSOC's reforms, according to Warner.
But more than two years after Dodd-Frank created it, FSOC has been without a permanent director. Senate Republicans, some of whom want to eliminate the office altogether, won't confirm one.
"The fact that the OFR still does not have a permanent director, I think, is a great loss for the potential success of -- for the good potential success of FSOC," Warner said.
Then there are budget issues. At the Wall Street industry conference hosted by SIFMA last week, SEC chief Schapiro lamented the fact that the SEC is the only regulator that isn't self-funded. It must go hat in hand to Congress each year for the funds it needs.
Things are even worse for Gary Gensler, Schapiro's counterpart at the Commodity Futures Trading Commission, which has the lead on swaps regulation. The CFTC is only a fraction of the size of the SEC, and it must somehow oversee a $700 trillion market. At the SIFMA meeting, Gensler was reduced to asking his audience of bankers to help the CFTC get the funds it needs. That'll work.
So let's not get too dramatic talking about how Romney is going to gut Dodd-Frank. If he does nothing to alter the status quo, much of the new law will wither and die on its own.
--
Written by Dan Freed in New York
.
Disclosure: TheStreet's editorial policy prohibits staff editors, reporters and analysts from holding positions in any individual stocks.