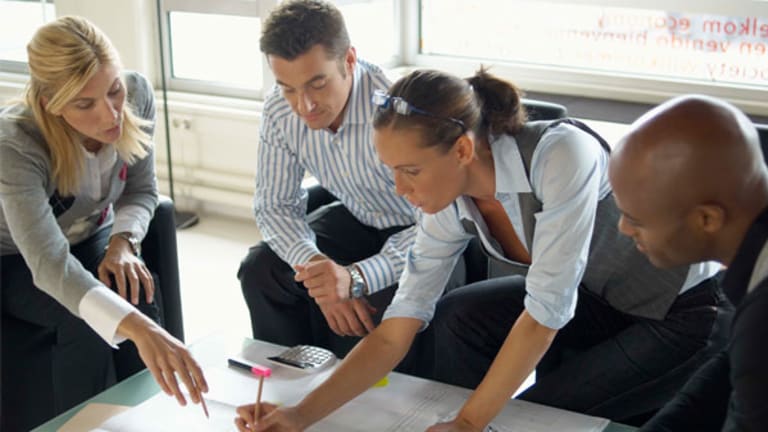 Robin Hood Obama's State of the Union: Opinion
Obama unveiled a populist platform, also known as the Robin Hood strategy.
The following commentary comes from an independent investor or market observer as part of TheStreet's guest contributor program, which is separate from the company's news coverage.
NEW YORK (
) -- Is President Obama running for the high school president? He had something for everyone. He skillfully argued for both sides of every issue. He took credit for strengthening the border, but also wanted to make it simpler for non-American college graduates to continue working in the U.S.
The state of the union address seemed more like a platform for announcing Obama's re-election strategy. What was unveiled was a populist platform, also known as the Robin Hood strategy.
The President was robbing from China the world's largest market opportunity in the world and robbing from Wall Street, which the President has made the
bete noir
for the financial crisis. He also singled out the nation's beleaguered oil companies, which have been reaping the rewards from their investments in emerging markets, and multi-nationals that have endeavored to meet their charters of maximizing shareholder value by seeking the best opportunities here or abroad.
As usual the President's biggest bogeyman was the one-percenters. Although he did suggest that he was an advocate for meritocracy.
Who was Robin Hood Obama giving the riches to? Anyone but the above. He was proposing enormous benefits to seniors, students, union workers, underwater homeowners and the proletariats (workers of the world).
One was left wondering how the President thought if he tied the hands of the country's economic engines, and played the role of Santa Claus how he could maintain America's status as the world's largest economy. Did he think that borrowing a page from Hugo Chavez or Mao would be a successful strategy?