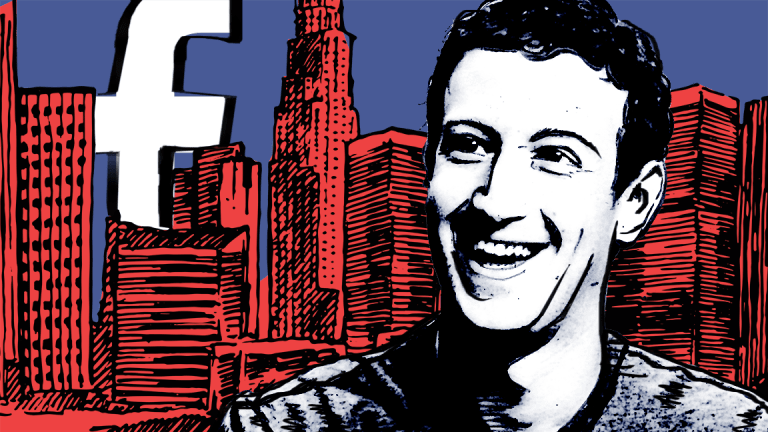 Investing in 'Risky' Tech Stocks Right Now Could Pay Off in the Long Run
While 'low-risk' software and Internet companies are being richly valued, chipmakers and Chinese tech firms now sport attractive valuations.
While 'low-risk' software and Internet companies are being richly valued, chipmakers and Chinese tech firms now sport attractive valuations.
Investing in fast-growing tech companies whose businesses are considered "safe" often requires paying quite the premium today.
Or to put it another way, the stock market gods are generally choosing at this time to grant steep valuations to tech companies that are viewed as guaranteed (or close to it) to keep posting solid growth in the coming years. And often, they're granting much lower valuations to companies that have one or two question marks attached -- even if there's a reasonably good chance that these companies can deliver meaningful growth as well.
In such an environment, it makes sense for a tech investor looking to outperform the market to accept a measure of business risk, rather than solely invest in stocks that are believed to have little or no such risk, but which have blasted off over the last 12 months.
Chip stocks are definitely one area where worries about business risks have led quite a few names to drop to multiples that range from moderate to eye-poppingly low. China worries -- both related to the business impact of a trade war and the potential for acquisitions to be shot down by Chinese regulators while trade tensions persist -- have definitely weighed. And so have worries about a potential inventory correction.
And for chip equipment and memory makers, worries about a prolonged cyclical downturn have weighed heavily. Falling NAND flash prices and (to an extent) flattening DRAM prices have put markets on edge about memory stocks, and a mid-year slowdown in semiconductor capital spending (blamed on both memory makers and chip contract manufacturers) has done the same for chip equipment firms.
Chinese tech stocks, a number of which have registered double-digit declines this year, are another group of companies for which business risk concerns have yielded major discounts. Concerns about trade tensions and a falling renminbi have taken their toll amid broader softness in emerging markets stocks.
In terms of specific companies, Facebook (FB) - Get Report is also worthy of being included on this list. The social media giant's shares are down about 7% over the last 12 months, as concerns about user growth pressures, slowing revenue growth and an expected long-term operating margin decline make themselves felt.
To be fair, there are some notable tech companies that have arguably deserved to underperform  this year, given their business challenges -- IBM (IBM) - Get Report , Intel (INTC) - Get Report and Snap (SNAP) - Get Report are some names that come to mind here. However, in many other cases, it feels as if the baby is being thrown out with the bathwater.
Facebook, for example, still maintains an online ad platform that's only rivaled by Alphabet/Google's (GOOGL) - Get Report at a time when ad spending continues shifting towards online channels at a decent clip. Moreover, the company remains in the early stages of monetizing Facebook Messenger and WhatsApp, and still has a lot of headroom to better monetize Instagram.
Likewise, quite a few chipmakers that have had rough years still look well-positioned to grow over the long run, thanks to the demand growth that's forecast for end-markets such as cars, cloud data centers and industrial and IoT hardware. And trade war concerns could disappear in a hurry if the intermittent trade talks happening between the U.S. and China lead to a thawing of the ice.
Chip equipment makers should benefit from the capital spending that will be needed to satisfy chip demand growth, and from the capital-intensity of newer manufacturing processes. And though DRAM prices might slip a bit after having surged over the two years, controlled supply growth, gradual manufacturing cost reductions and healthy demand from several end-markets should prevent the DRAM profits of memory makers from cratering.
For their parts, many Chinese tech firms still look poised to deliver strong double-digit growth over the next few years. Solid GDP growth, strong consumer spending growth and vibrant mobile commerce, content and payments ecosystems all should help.
Nonetheless, many of these companies now trade at valuations that would make an investor who has spent his or her time staring at multiples for U.S. internet and software firms that have taken off this year do a double take.
Facebook trades for about 20 times a 2019 EPS consensus that would be higher if not for aggressive spending. Alibaba (BABA) - Get Report , which is also seeing its profits depressed by a heavy investment pace, and whose revenue is forecast to grow 38% in fiscal 2020 (it ends in March 2020), trades for 22 times its fiscal 2020 EPS consensus. And its market cap is now less than half that of Amazon.com's (AMZN) - Get Report .
Facebook, Alphabet and Amazon.com are holdings in Jim Cramer's Action Alerts PLUS member club. Want to be alerted before Jim Cramer buys or sells FB, GOOGL or AMZN? Learn more now.
Chinese gaming firm NetEase (NTES) - Get Report , which is expected to grow its revenue 24% next year, trades for 16 times its 2019 EPS consensus. Chinese microblogging platform Weibo (WB) - Get Report , expected to see 37% revenue growth next year, trades for 19 times its 2019 EPS consensus.
In the chip space, equipment giants Applied Materials (AMAT) - Get Report  and Lam Research (LRCX) - Get Report  now trade for around 10 times their expected fiscal 2019 EPS. And it's not hard to spot diversified chipmakers that look well-positioned to deliver moderate sales growth and somewhat better earnings growth -- examples include Broadcom (AVGO) - Get Report , Skyworks (SWKS) - Get Report  and Cypress Semiconductor (CY) - Get Report trading for just a little over 10 times next year's expected earnings.
Memory giant Micron (MU) - Get Report  trades for a jaw-dropping four times its expected fiscal 2019 (ends in Aug. 2019) EPS consensus of $11.25. To be fair, Micron's EPS estimates could fall as NAND prices continue dropping and its DRAM business, which accounts for over 75% of its gross profit, sees more subdued price pressure. However, even at EPS of around $6 to $7 in calendar 2019, Micron would look pretty cheap.
The contrast in valuations between the aforementioned companies and U.S. software and Internet high-flyers is pretty striking. Here's a look at billings and free cash flow (FCF) multiples, which are often more useful than revenue and EPS multiples for firms that depend heavily on subscription revenue, for some companies within the latter group:
Among Internet services companies that can be more easily valued using EPS, GrubHub (GRUB) - Get Report is now valued at 46 times its expected 2020 EPS, and The Trade Desk (TTD) - Get Report is valued at 42 times its expected 2020 EPS. Netflix (NFLX) - Get Report , which is tough to value using either EPS or FCF estimates given its spending rate, now has a valuation equal to $1,254 per streaming subscriber.
Certainly, the fact that these companies have been growing rapidly and generally executing well has much to do with the market's willingness to grant them steep multiples. But so does the fact that the markets that they operate in are seen as having very little risk of witnessing a major downturn. Trends such as software-as-a-service (SaaS) adoption, analytics usage, streaming video adoption and local commerce services growth still have a lot of headroom, and markets remain confident (often with good reason) that nothing is likely to derail them.
Nonetheless, with so much future growth already priced into these companies, outperforming the market in the coming years just by investing in them could prove challenging, even if their business environments generally remain good. Some names in the group might still post strong returns by delivering results well above what analysts currently expect, but overall, high valuations are likely to keep a lid on future payoffs.
That arguably gives tech investors who have heavy exposure to 2018 high-flyers a reason to diversify right now by putting some money into tech names that have seen their multiples depressed due to near-term business uncertainty, but which still have long-term growth drivers of their own.
Facebook, Amazon and Alphabet are holdings in Jim Cramer'sAction Alerts PLUS Charitable Trust Portfolio. Want to be alerted before Cramer buys or sells FB,AMZN or GOOGL? Learn more now.