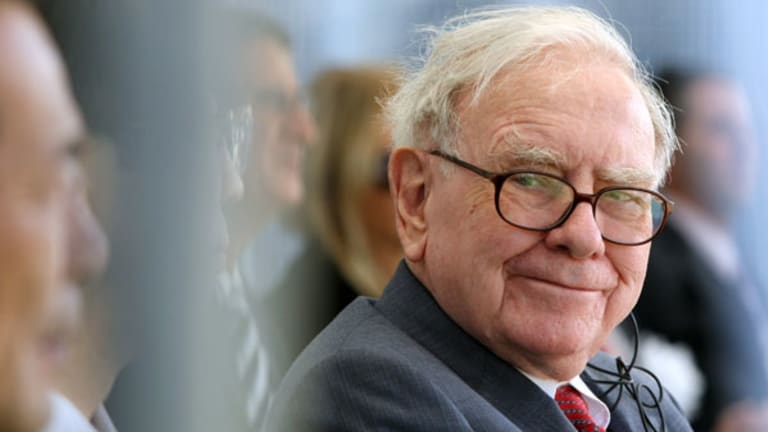 Risk On! Greed Is Back and That's Not Good
Warren Buffett was right. It's time to be fearful.
NEW YORK (TheStreet) -- Warren Buffett said to "be fearful when others are greedy and greedy when others are fearful." Over the past five years, overall market sentiment has transitioned from extreme fear to "risk on" greed.
Yield-seeking behavior is leading investors to seek out riskier fixed-income assets, home prices are rising rapidly, equity market valuations are showing signs of froth and some risky "financial innovations" thought to be dead after the financial crisis are starting to return. Are you afraid yet?
According to Forbes, 2012 and 2013 saw the largest and second-largest issuance of junk bonds, going back to 2005, with $669B of new debt issued in those two years alone. As of Feb. 21, the yield spread between junk bonds and U.S. Treasuries was below four percentage points, with an average yield of just 5.37%. Meanwhile, underwriting fees for these bonds have dropped to the lowest on record. With interest rates so low and investor demand so high, firms are rushing to lever up.
Read: What Wall Street Is Saying About JPMorgan's Investor Day
The Wall Street Journal recently reported that nationwide home price gains in 2013 were the largest since 2005. Housing prices nationwide increased by an average of 6.4% between the fourth quarter 2012 and 4Q 2013 while rents only increased by 2.4%, according to Zillow.
In fact, in spite of historically low mortgage rates, RealtyTrac recently reported that it is once again cheaper to rent than to buy in many major markets (covering about 20% of the overall population of all counties analyzed), as buyers speculate on future price appreciation.
In equities, the initial public offering window is wide open as investor demand is very high. IPO pops of 50% or more are not uncommon as investors rush into the newest issues. Meanwhile, valuation multiples for established companies is well above historical norms. The current Shiller P/E 10 ratio is well above the historical mean and is approaching the levels seen in 2007.

Nonetheless, investors keep piling in -- stock funds had record inflows in 2013. Tech valuation multiples are starting to get frothy once again, and tech M&A activity is at levels not seen since the dot-com bubble.
Perhaps the most troubling "risk on" sign is the reemergence of, and strong demand for, the types of "financial innovations" that helped precipitate the last crisis. Subprime mortgages are starting to make a comeback and banks are loosening credit standards. Securitization is no longer a dirty word, and novel asset-backed securities are coming to market again. SolarCity (SCTY) recently obtained an investment-grade rating for a security backed by a portfolio of "distributed solar energy assets."
Even residential mortgage-backed securities, the "toxic" securities that bundled thousands of questionable mortgages together and magically made the sum less risky than its parts, are attracting investor demand once again.
Read: Three Big Stocks Getting Big Earnings Attention

A private equity funded firm (Invitation Homes) issued "rental mortgage backed securities" backed by a residential property portfolio of 3,207 rental homes and the income they produce. Surprisingly, in November, investors were willing to accept less underlying collateral, relative to the amount borrowed, than for normal RMBS despite having a lower interest coverage ratio than would be expected for a traditional apartment complex (according to Bloomberg). It was "a total blowout success" that is "spurring others to market."
Given Buffett's advice and the prevailing bullish sentiment, fear may be the appropriate response.
At the time of publication, the author held no positions in any of the stocks mentioned.
This article represents the opinion of a contributor and not necessarily that of TheStreet or its editorial staff.
Lenny Grover is founder of FinToolbox/
 and the author of 
Risk/Upside Analysis: A Framework for Making Profitable Investment Decisions.