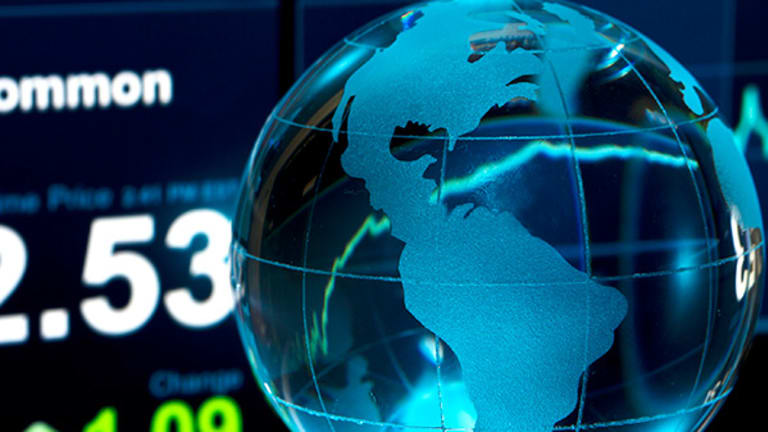 Risk of a Stock Market Selloff Is High, CBOE Skew Index Shows
The indicator that preceded the 2010 Flash Crash just spiked to its highest level ever. How accurate is this indicator, and how big is the downside risk?
NEW YORK (TheStreet) -- Believe it or not, there's a little-known but rather accurate indicator designed to measure the odds of a "black swan" event in the stock market.
This indicator was created by the same exchange that's behind the well-known VIX volatility index: CBOE Holdings' (CBOE) - Get Report Chicago Board Options Exchange.
The other index is called the CBOE Skew Index, but many investors call it the "black swan index." It just soared to an all-time high (based on 25 years of data).
According to CBOE, a "black swan" event is a drop of more than two standard deviations. How big is a two standard deviation move?
How Big a Move?
The term "standard deviation" is often used but rarely quantified. Perhaps the easiest way to quickly understand a two standard deviation move is to look at the Bollinger Bands.
The outer Bollinger Bands are usually set two standard deviations above or below the 20-day simple moving average. According to the Bollinger Bands, a two-standard-deviation S&P 500 move right now would equal about 80 points, or 4%.
How Accurate Is the Indicator?
The chart below plots the S&P 500 against the CBOE Skew Index. On Tuesday the Skew clocked in at 148.98.
According to CBOE, a reading of 100 means that the probability of a black swan event is negligible. At 115, there's a 6% risk of one. At 135, there's a 12% risk. Right now, the risk of a black swan event is the highest it's ever been (at least according to the Skew Index).
The red lines mark previous extremes and how the S&P 500 reacted. More often than not, the S&P 500 either sold off or crawled higher before giving back all gains accumulated after the signal was triggered.
The only significant failure captured by the chart (going back to January 2007) occurred in March 2007.
The 2010 'Flash Crash' was preceded by an extremely high Skew reading.
Should we be scared of this Skew reading?
How Big Is the Risk?
As with any single indicator, context is always key. Here is the current context:
The S&P 500 has recovered nicely from the August panic low, but it is nearing overbought conditions and butting up against significant chart resistance.
Based on technical analysis and make-or-break resistance discussed here, the black swan risk is indeed elevated if the S&P 500 can't make it above chart resistance.
For more out-of-the box analysis, and trading setups join the free Profit Radar newsletter.
This article is commentary by an independent contributor. At the time of publication, the author held no positions in the stocks mentioned.