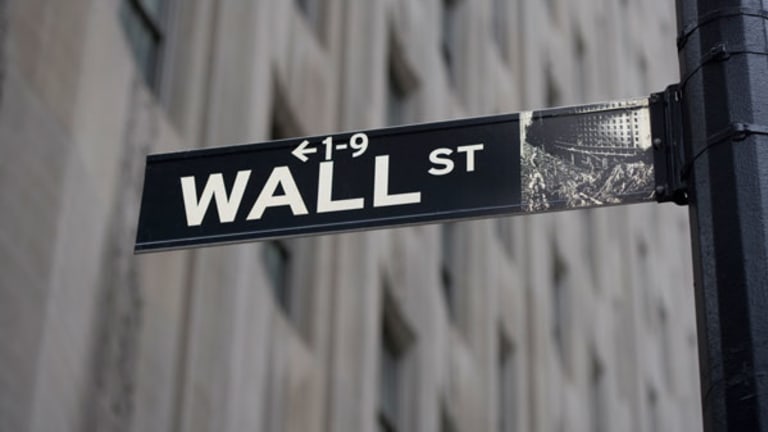 NEW YORK (TheStreet) -- The momentum trade is dead. Long live the momentum trade!
It's the talk of 2014. Former high-flyers including Twitter (TWTR) - Get Twitter, Inc. Report, Tesla (TSLA) - Get Tesla Inc Report, Netflix (NFLX) - Get Netflix, Inc. (NFLX) Report, Amazon (AMZN) - Get Amazon.com, Inc. Report, biotech (iShares NASDAQ Biotechnology Index (IBB) - Get iShares NASDAQ Biotechnology ETF Report) and the like have all been obliterated in recent months. The last time these types of stocks fell this hard it took them over a decade to recover. Investors are scrambling for strategies to save them.
This happens every cycle. Once the market figures out these companies are actual business that have to generate actual cash flow, sentiment shifts and suddenly there's a lack of buyers willing to pay multiples of 30- to 60x earnings. No doubt, these fallen flyers are still growth companies.
It's time for them to start growing into their multiples, however. The days of 50% gains are likely over.
These names have dragged down much of the technology sector with it. The Nasdaq is down just over 5% from its highs and 1% for the year to date.
Small-caps were hot stuff, too, and they're now down nearly 6% from their highs and down 3% on the year.
But the market as a whole is doing just fine. The Wilshire 5000 is less than a percent from making a new all-time high. The Vanguard Total Index (VTI) - Get Vanguard Total Stock Market ETF Report, a favorite of suddenly-popular "Robo-Advisors" like Wealthfront and Betterment, is also on the brink of a new all-time high.
So if tech and small-caps are getting slaughtered while the entire market is on the verge of record highs, what's driving the bus?
If you look at size, the answer is the large-caps. If you break it down by category, it's value. If you drill deeper by sector, it's utilities and energy.
Does that mean  investors should be loading up on a large cap, value-priced utilities and energy stocks? Possibly. It depends on how long this rotation out of the expensive stuff lasts. Everybody's talking about value right now because it's been beating the pants off growth since March. Now that we've entered the slower summer months, investors could be correct on betting that renewed enthusiasm for the high flyers won't return anytime soon.

Ultimately, the more important question is how far investors will broaden their definition of what constitutes "expensive." We still have some incorrect assumptions about what value actually looks like.
If you stop a dozen investors on the street, they'd probably tell you that stocks like Proctor & Gamble (PG) - Get Procter & Gamble Company Report, 3M (MMM) - Get 3M Company Report, Johnson & Johnson (JNJ) - Get Johnson & Johnson (JNJ) Report, and Coca-Cola (KO) - Get Coca-Cola Company Report are more conservative "value" stocks rather than riskier "growth" stocks. But these are all trading near 20x earnings or above! These stocks are 20% to  25% more expensive than the rest of the market. Each of those have outperformed the value benchmarks too.  How much longer can this momentum keep up?
If you believe that what we're seeing in the small caps and technology is indicative of broader trends to come -- and these sectors do tend to be leading indicators -- you need to make sure that the stuff you thought was value actually is. Just because these high-quality blue-chips represented great value during the last bear market doesn't mean they do right now. They might be great investments if the economy keeps growing.
Just don't call them value.
At the time of publication the author had no position in any of the stocks mentioned.
Follow @AlpineAdvisor
This article represents the opinion of a contributor and not necessarily that of TheStreet or its editorial staff.
>>Read more: How Microsoft Changed the Console Wars
no holdings