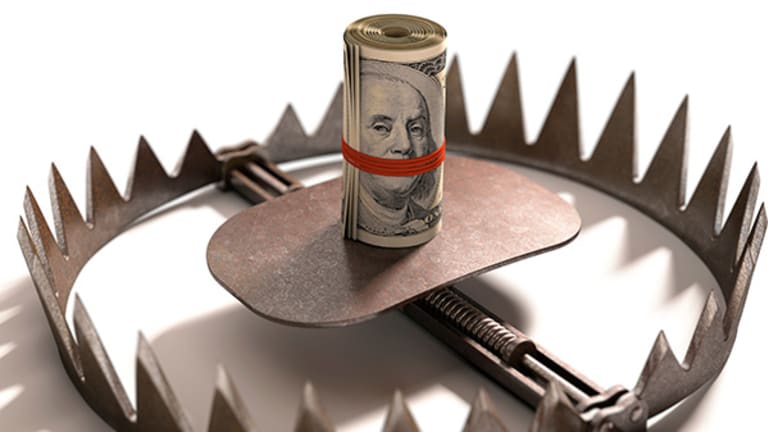 Revised Basel Rules May Hurt Bank Profits, but They Should Reduce Market Risk
The Basel Committee on Banking Supervisions revised rules could hurt the bottom lines of banks, but they're also likely to reduce market risk.
Newly unveiled bank rules could raise costs for institutions, but they're likely to also reduce the sort of market risks that can create large financial crises.
In an attempt to discourage banks from taking on too much risk, the Basel Committee on Banking Supervision has tightened capital rules for institutions worldwide. 
The revised rules mentioned in a Jan. 14 press release will raise the amount of capital that banks currently maintain for their trading books. The rules mean that on average banks will have to hold 40% more capital on those books than they do now.
The Basel Committee on Banking Supervision aims to improve the quality of banking supervision across its global members, which include central banks such the U.S. Federal Reserve and the People's Bank of China. Since 2009, many revisions to the Basel II market risk framework were introduced to address the risky events of the 2007-2008 period that turned into a full-blown crisis. The crisis exposed severe weaknesses that questioned the structural framework of banks. Through increased trading activities during the period, banks had taken on too much risk, and the established regulatory framework of the banks had failed to efficiently respond to the global financial meltdown. The committee aims to prevent future bank collapses by limiting risk in the banks' own trading books through the new rules. The revised market risk framework will come into effect on Jan. 1, 2019.
The rules may discourage banks from taking on risks, and could limit their profitability. The revised rules aim to capture rare risks that could be significant for evaluating total losses by shifting from a "value at risk" model to an "exposure shortfall" model.
Even so, the revised rules mark a softening on the part of the Basel Committee following lobbying by banks, the Financial Times noted. The FT also noted that banks have criticized the rules, saying they'll pull liquidity out of important markets. The newspaper cites a KPMG analyst saying compliance will cost banks $100 million to $150 million each.
Although big banks may have enough time -- and money -- to adjust their costs, small banks in some regions may suffer greater pain under the new rules. According to this Reuters article, Germany and Britain have said the tougher capital rules may make it difficult for small lenders in the European Union to compete with big banks. Germany and Britain also said that because the U.S. does not apply Basel rules to its local and state banks, those institutions have a comparative advantage over their European counterparts, the Reuters article also said.
This article is commentary by an independent contributor. At the time of publication, the author held no positions in the stocks mentioned.