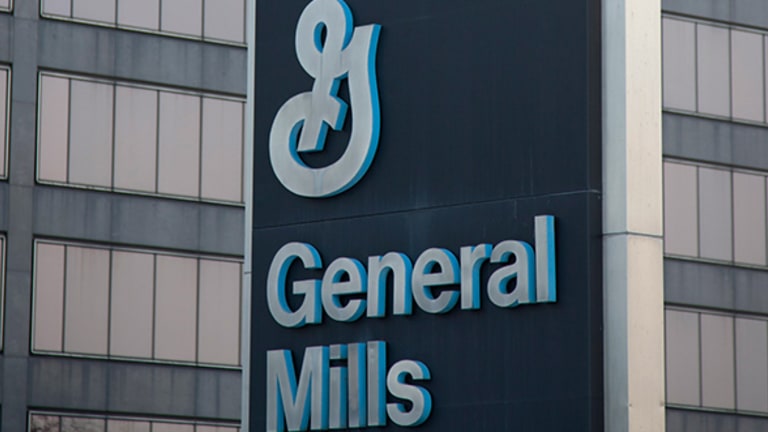 Retirees Should Consider These 3 Ultra-Safe, High-Yield Stocks
These companies have dividend yields above 3%, long records of steady or rising dividends, and low stock price volatility, making them ideal for those seeking safety, income and growth.
NEW YORK (TheStreet) -- Investors in retirement or preparing for retirement have different needs than younger investors. Retired investors require a unique mix of safety, income and growth from their investments.
Dividend income supplements Social Security and other income in retirement. Income is not the only aspect of a successful investment, however. Growth is just as important. Investors in or near requirement should demand their investments grow dividend income at least as fast as inflation - and hopefully much faster. This gives you a boost in your standard of living each year.
The three stocks in this article all have paid steady or increasing dividends for 30 or more consecutive years. They all have exceptionally low stock price standard deviations. These 3 businesses also have strong competitive advantages that insulate them from the worst effects of recessions. In short, these are 3 high quality businesses that score high marks for safety. All 3 have rank highly using The 8 Rules of Dividend Investing.
Each of these businesses also has maintained a growth rate higher than the inflation rate for the last several years and has a dividend yield 3% or higher. These high yield stocks should provide income now and growth for future income.
General Mills (GIS) - Get General Mills, Inc. (GIS) Report

General Mills is one of the largest packaged food manufacturers in the world, with a market cap of $33 billion. Its stock currently has a dividend yield of 3.1% and a stock price standard deviation of 17%. The company's stock offers investors both stability and high yield.
General Mills has paid dividends for 116 consecutive years, reflecting its sustained success over the last century.
General Mills also performed well during the Great Recession and the subsequent recovery, during which it grew adjusted earnings per share every year. The company's well-known branded food products are in high demand regardless of the overall economic climate.
General Mills' competitive advantage comes from its strong brands. It's best known for its cereal brands which include Cheerios, Chex, Wheaties, Lucky Charms, and Trix, among others. However, over the past several years,  General Mills has also built a well-respected portfolio of healthy food brands, including Annie's, Cascadian Farms, Immaculate, LARA Bar and Food Should Taste Good. It's also a leader in the baking products industry with brands like Betty Crocker, Pillsbury, Bisquick, Gold Medal and Yoki. Other high quality brands that don't fit neatly into a category for General Mills are Haagen-Dazs ice cream, Progresso soup, Yoplait yogurt, Gardetto's and Nature Valley.
General Mills supports its portfolio of high quality consumer food brands with a sizable advertising budget. It has spent more than $800 million a year on advertising since 2010.
General Mills has grown shareholder wealth at 11% a year since 1995 -- not bad for a 'boring' packaged-food business. The company is targeting continued shareholder growth around this number. Annual growth will come from share repurchases and operating income growth (7% to 9%) as well as dividends (~3%). General Mills shareholders should expect total returns of around 11% over the long run, in line with the company's historical averages.
Southern Company (SO) - Get Southern Company Report

Southern Company is one of the largest publicly traded utilities in the United States, with a market cap just under $40 billion. It currently has a dividend yield of 5%, which should appeal to income-oriented investors, and a stock price standard deviation of just 17%, one of the lowest among publicly traded companies.
Southern Company generates and supplies electricity to 4.5 million customers in Georgia, Alabama, Mississippi and Florida. More than 90% of the company's earnings come from its utility businesses, with the remainder coming from its competitive wholesale electric business.
Southern Company has paid steady or increasing dividends for 33 consecutive years, and continued to perform well during the Great Recession and subsequent recovery. Its earnings per share reflect the company's solid performance during that period:
2007: EPS of $2.28
2008: EPS of $2.25
2009: EPS of $2.32
2010: EPS of $2.36
2011: EPS of $2.55
Southern Company's long history of growth and stability speak to the company's competitive advantage as a monopoly electricity provider in the markets it serves. The expense of building power plants limits new entrants into the industry, and once customers begin service with an electricity provider, they rarely switch.
Southern Company's management is projecting earnings-per-share growth of between 3% and 4% in fiscal 2015. The company's utility business is relatively slow growing. Investors should expect long-term EPS growth of around 3% to 4% beyond 2015. Utilities' income growth tends to be stimulated by GDP growth in the region where they are located, and GDP in Southern Company's service area is expected to grow at 3% in 2015. Total returns should be between 8% and 9% from growth (3% to 4%) and dividends (5.0%).
Kimberly-Clark (KMB) - Get Kimberly-Clark Corporation (KMB) Report

Kimberly-Clark manufactures and sells low-tech disposable consumer goods. The company owns five brands that generate $1 billion or more in sales each every year: Kleenex, Kotex, Huggies, Pull-Ups and Scotts. A global company, Kimberly-Clark sells its products in 175 countries. Its stock currently has a 3.2% dividend yield and a stock price standard deviation of just 17%. Like the two companies discussed above, the stock has an extremely low stock price standard deviation to go with its high dividend yield.
Kimberly-Clark is a Dividend Aristocrat that has increased its dividend payments for 43 consecutive years. It has shown solid performance during recessions: Its low-cost consumer goods are constantly in demand, regardless of the overall economic climate. Indeed, the company only saw earnings-per-share fall slightly through the worst of the Great Recession:
2007 Earnings-per-share of $4.25
2008 Earnings-per-share of $4.06
2009 Earnings-per-share of $4.52
2010 Earnings-per-share of $4.45
Kimberly-Clark's competitive advantage comes from its well-known brands and its global distribution network. The Kleenex brand in particular is so popular that many people call tissues Kleenex.
Kimberly-Clark has grown its share of the adult care market from 51% in 2009 to 59% due to success in its Kotex, Poise, and Depend brands. Kimberly-Clark also controls 39% of the baby and child care market, where it has had a long run of success with its Huggies, Pull-Ups, GoodNites and Little Swimmers brands.
Kimberly-Clark is currently restructuring and streamlining its supply chain to more efficiently manufacture and distribute its products. A competitor would have to grow for decades to establish the same supply-chain scale that Kimberly-Clark has built.
Kimberly-Clark grew earnings-per-share at 5.2% a year over the last decade, and is expecting adjusted-earnings-per-share growth of 5% in fiscal 2015 -- in line with historical results. Over the next several years, EPS is expected to grow at 5% to 9% a year, and will likely exceed the last decade's performance as the company continues to see increasing margins from more efficient operations. Kimberly-Clark shareholders can expect total returns of 8% to 12% a year from dividends (~3%) and EPS growth (5% to 9%).
This article is commentary by an independent contributor. At the time of publication, the author held no positions in the stocks mentioned.