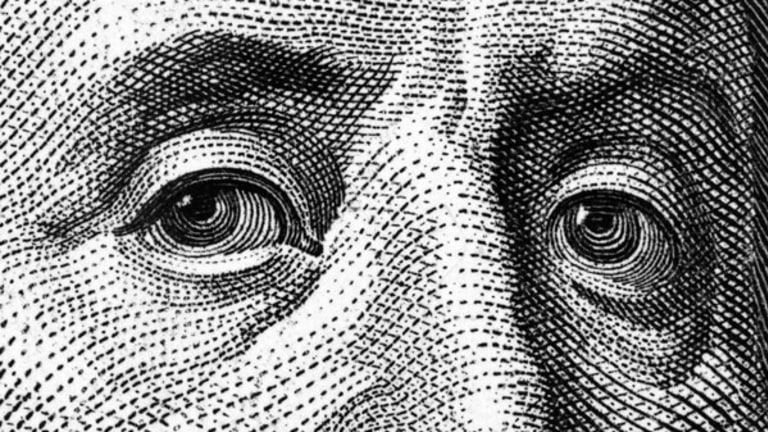 Publish date:
Retaining Employees in Tough Times
If you treat your employees with the attitude that they should feel happy just to have a job, you are creating a toxic, costly environment.
If you treat your employees with the attitude that they should feel happy just to have a job, you are creating a toxic, costly environment.
NEW YORK (TheStreet) -- As reported in USA Today recently, Monster.com (MWW) and Human Capital Institute completed a survey finding that 80% of employers feel their workers are happy just to have a job today. This makes sense in such trying times, especially as the U.S. Bureau of Labor Statistics reported in mid-August that nearly 3,000 mass layoffs were initiated in the second quarter of 2009, resulting in the separation of more than 534,000 employees from their jobs for 30 days or more. Republic Airways' (RJET) Midwest Airlines, MySpace and Microsoft (MSFT) - Get Report are just a few examples of the wide spectrum of companies making headlines with staff reductions.
While 80% of employers feel their workers are grateful for a paycheck, there's the catch. Only about half (53%) of the employees surveyed in the same report said they were "just happy to have a job." In other words, while some managers are treating employees with impunity because the employees have nowhere else to go, nearly half of those employees say that this is not enough. Your workforce may not be as happy to put forth the effort needed for your success as you think they are.
Even if your employees are among the 53% that said they are happy to just have a job today, is that the kind of inspired and engaged workforce you need to meet your current challenges? The American Workplace Insights survey by Adecco Group recently reported that 66% of Americans are not satisfied with the compensation they have relative to their work requirements; 78% are not happy with the effort their company puts into retaining them; and 76% are not satisfied with their future career opportunities in their company. Yes, they might be happy to have a job, but are they happy to have a job with
you
?
This is not an issue related only to companies that have experienced layoffs. Regardless of the actual job security in your organization, if you approach the leadership of employees with the mindset that they should feel lucky to be your follower, you are creating a toxic environment that is not only unpleasant, but costly as well.
"Thankful" employees are not the same as productive and engaged employees. The leader/follower relationship is a social contract, and if you don't keep your end of the bargain, the follower may simply retire without ever leaving the premises. As former
General Electric
(GE) - Get Report
CEO Jack Welch wrote recently on his Web site The Welch Way, "When the economy recovers, most companies might, for the first time, have to deal with a candidate pool that's not particularly excited to work for them."
As employees are required to take on additional responsibilities and do more with less, they also develop skillsets that make them valuable to other employers. I would predict that, as the economy recovers, employee retention is going to become one of the primary challenges, in large part because of the poor treatment of the last few months. If you want to address this issue before it becomes a crisis for you, consider the following:
Recognize Employees
. Take the time to express appreciation and empathy for the situation of your employees. Regardless of how busy you are, a few minutes of acknowledgment can go a long way.
As former
FedEx
(FDX) - Get Report
executive and now international speaker Frank Maguire says, "As a manager, you may not be able to motivate, but you can surely validate." Let your employees know that you are aware of their extra effort and their contribution to your success.
Limit the Fear Factor
. There are still plenty of managers who use fear as their primary motivational tool. Fear can indeed compel productivity ... but only as long as the source of the fear is in place. Besides the unneeded stress that fear produces, you also run the risk of losing people when fear is reinforced through leadership.
Be honest and transparent about the challenges, but at the same time, express trust and faith in your troops. Fear creates an unpredictable fight or flight response, but confidence creates loyalty.
Focus on Development
. With new responsibilities and new business conditions, some of your best people now may be in positions that they were not quite ready for. Employee development goes a long way, not only in increasing skill levels but also in communicating that you understand they are likely overwhelmed with their current condition.
Many of your employees just want to be able to be competent at what they do, and their new responsibilities may have them feeling underqualified. By targeting specific development opportunities, whether through training, job-shadowing or project assignments, you can help those who are struggling to accelerate their competence and their comfort.
-- Written by Todd Thomas in Southfield, Mich.
Leadership Development Specialist, L. Todd Thomas ("Dr. Todd") PhD, M.S, M.A, is Founder of
IMPACT Consulting and Development
. Dr. Todd holds a PhD in Human Communication, Masters in Educational Psychology and a Masters in Interpersonal Communication. He was a professor at North Carolina State University and Indiana University before leaving for the corporate world. He led Organizational Learning at Rockwell Avionics and was the executive responsible for Organizational and Executive Development at Daimler Financial Services for 10 years. Dr. Todd has coached and consulted with over 3000 leaders from 40 different countries spanning 4 continents. He is a speaker, seminar leader and the author of "Leading in a Flat World: How Good Leaders Become Greatly Valued." Other titles include "Life Lessons for Leaders" and "Stop Wasting Your Time: Creating High-IMPACT Meetings" as well as the "Leadership Integrity Quotient(tm)" leadership assessment.