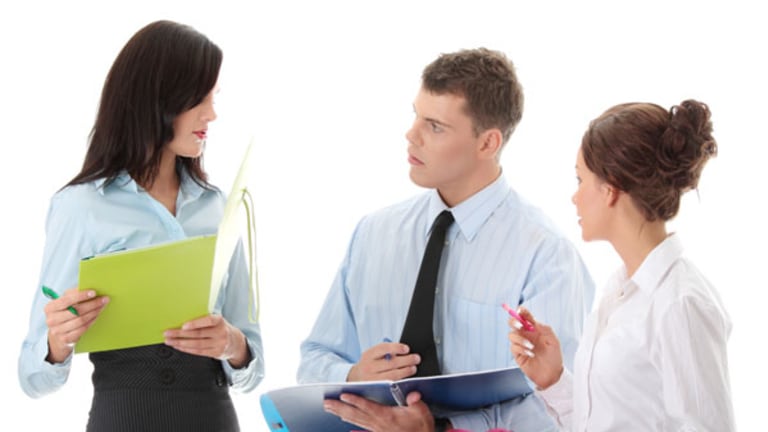 Reports of Consumer's Death Exaggerated: Today's Outrage
Retail guru Howard Davidowitz says the U.S. is in a death spiral and the consumer is terminally ill. That's just crazy talk.
Retail guru Howard Davidowitz says the U.S. is in a death spiral and the consumer is terminally ill. That's just crazy talk.
NEW YORK (
) -- To hear Howard Davidowitz tell it, the U.S. is in a "death spiral."
Our mounting debt from banking bailouts, stimulus packages and wars put us "in the tank forever," the retail analyst says on
Yahoo's Tech Ticker.
That's just crazy talk. Forever is a long time, Howard, so I hope you are just exaggerating for effect.
If the consumer is dead, how did
Williams-Sonoma eek out a profit in the second quarter and why is DSW raising its full-year outlook?
Even Chico's reported a
We're talking about higher-end women's wear at
Chico's
(CHS) - Get Report
, designer shoes -- albeit at discount prices at
DSW
(DSW) - Get Report
-- and top dollar home furnishings over at
Williams-Sonoma
(WSM) - Get Report
.
Spending on those kinds of things is far from a sign of the apocalypse.
Now I have to admit that for the most part, the retail sector winners have been the cheap stores like
Big Lots
(BIG) - Get Report
and
Dollar Tree
(DLTR) - Get Report
. I will also yield on the point Davidowitz makes about the end of lavish spending and the return of savings and even a degree of frugality.
For those reasons, Davidowitz likes stocks such as
CVS
(CVS) - Get Report
,
Kroger
(KR) - Get Report
,
Wal-Mart
(WMT) - Get Report
,
AutoZone
(AZO) - Get Report
and
Kohl's
(KSS) - Get Report
. Those are the retailers that provide value and help consumers stretch a dollar. I get that.
So putting aside all the hyperbolic rhetoric from Davidowitz about the end of the world as we know it, I think we may actually agree on his core point that the market rally we've been seeing is out of touch with the reality faced by consumers.
That doesn't mean the rally is over, investors just need to temper their enthusiasm and not get ahead of the consumer. I think we will see a correction to re-sync investor enthusiasm with consumer realities.
But while some market commentators have become increasingly skeptical -- most notably
Doug Kass who boldly called the market peak yesterday
-- I'm a believer in the resilience of the American economy.
To be sure, Kass didn't write an obituary for America or the consumer. That's a step too far that Davidowitz took.
So I have to say, on behalf of myself and consumers everywhere, that such reports of our death are greatly exaggerated.
--Written by Glenn Hall in New York.
Follow TheStreet.com on
Twitter
and become a fan on
Facebook.
Glenn Hall is the New York-based Editor in Chief of
TheStreet.com
. Previously, he served as deputy editor and chief innovation officer at
The Orange County Register
and as a news manager at
Bloomberg News
in Frankfurt, Amsterdam and Washington, D.C. As a reporter, he covered business and financial markets, worked in both print and television in the U.S. and Europe, and conducted in-depth investigative coverage at
The Journal-Gazette
in Fort Wayne, Ind. His work also has been published in a variety of newspapers including
The Wall Street Journal
,
The New York Times
and
International Herald Tribune
. Hall received a bachelor's degree in journalism and political science from The Ohio State University and a certificate in project and program management from Boston University.