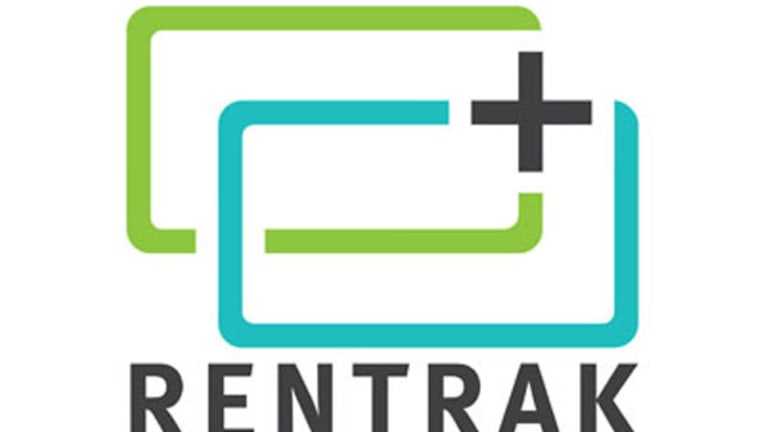 NEW YORK (TheStreet) -- Nielsen (NLSN) - Get Nielsen Holdings Plc (NLSN) Report has ruled the TV ratings business for nearly 50 years with the authority of an iron-fisted dictator. But in the recent years, especially in 2014 as its shares surged 92%, Rentrak (RENT)  has given strength to its long-held quest for a two-party system.
"The world has moved beyond just having one major currency," said Rentrak CEO Bill Livek. "We believe the world has moved into a place where it can handle two major currencies, and then a lot of supportive information."
Rentrak is not the first company to threaten Nielsen's dominance, but it may be the first that successfully takes a sizable chunk of its business. Livek touts Rentrak's big-data approach to measuring consumer behavior on digital platforms -- the overriding focus of advertiser buyers -- as the key to challenging Nielsen's status as the gold standard of TV ratings.
"There's a lot of growth in the space as far as TV measurement," said Matthew Harrigan, senior analyst at Wunderlich Securities, in a phone interview. Rentrak "has a distinctive competence on the census side, which you really need more and more as the world becomes more fractured."
Nielsen felt the sting of its limitations a week ago when CNBC said it would no longer use the service to gauge its daytime programming.The business-focused network argued Nielsen had been unable to satisfactorily measure the network's affluent, business-minded viewers who often tune in from places other than their living room sofas.
Though Nielsen says it is pouring resources into updating its cross-platform measurement offerings, the New York-based company's history of caution with rolling out new initiatives has left the largest U.S. networks skeptical and impatient. Additionally, a measurement glitch in 2014 took several months for Nielsen to identify, putting the company on the defensive. 
Meanwhile, Rentrak's broader-reaching methods and emphasis on specific information about consumer habits have fueled its popularity, both for its achievements and as an alternative to Nielsen.
"Rentrak is the only company that measures all 210 local markets with nearly 60 million set-top boxes with the enormous stability and granularity of information that only we have," said Livek. "There's no way you can duplicate that unless you utilize Rentrak."
Instead of Nielsen's traditional focus on viewer demographics, Livek says Rentrak weaves viewing behavior with data about consumer buying patterns via set-top boxes, larger panels and big data partnerships.
Rentrak has partnerships with IHS Automotive, political advertising and technology firm Targeted Victory, and market research firms Epsilon and IRI to overlay the type of specific data that appeals to advertisers with its viewership data. 
That appeal isn't lost on the networks. 
"We essentially bought Rentrak for that capability, particularly focused on their automotive data," CBS Chief research officer David Poltrack told the Wall Street Journal. Similar deals have followed with Fox, NBC and ABC.
Whether Rentrak can unseat Nielsen on a national level remains to be seen. Though it has inked several deals with broadcast networks over the last year, it is often brought in as an addition to Nielsen's data rather than as a complete replacement. One stumbling block is that Rentrak has yet to be accredited by the Media Ratings Council for TV measurement, although it has received accreditation for census-based video-on-demand. 
"There are certainly some areas like with local TV stations where Rentrak has completely dislodged Nielsen, but it's still by far the exception rather than the rule," said Harrigan.
Meanwhile, Nielsen's panel is highly regarded at the national level across the industry. While the company can be slow to implement change, it is certainly not reckless, and its methodical approach counts for something when it comes to trust. 
Though complaints about Nielsen's shortcoming are heard regularly, past attempts to create alternatives have generally been unsuccessful. In the late 1990s, the four major broadcast networks and several large advertising firms supported the development of an alternative system by Statistical Research Inc.
The project was shelved in 1999 due to a lack of interest from networks. Rentrak is aiming for a different ending.
This article is commentary by an independent contributor. At the time of publication, the author held no positions in the stocks mentioned.