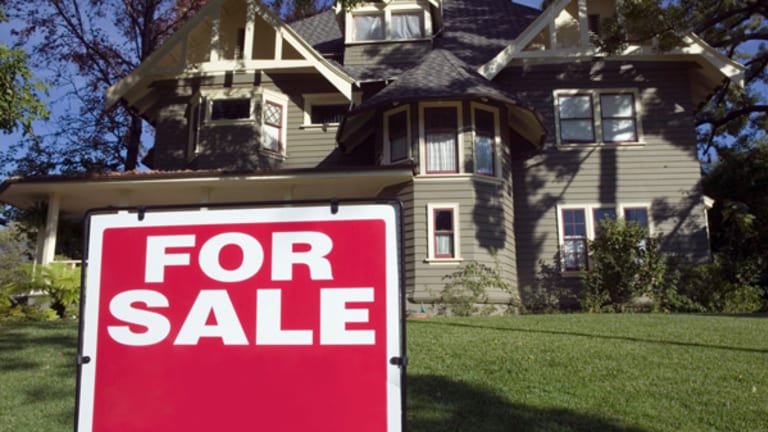 Relax, Housing Is OK After All: Opinion
Macro data and earnings reports paint the same picture -- despite the weather, housing's recovery is on track
NEW YORK (TheStreet) -- Stop worrying about housing. The real estate recovery is doing fine.
That's the message from two big pieces of data Wednesday -- and also new disclosures by some of the industry's biggest players.
Plus, the fundamentals of housing's recovery haven't changed through this winter of cold winter that has chilled the economy for a spell. They're the same mix of good and needs-to-get-better as they were two months ago. That's decent news for investors and home owners, and better news for job seekers..
The newest macro data come from the Census Bureau, which says January new home sales rose 9.6% from January, hitting a seasonally adjusted annual rate of 468,000 single family homes and beating forecasts by more than 50,000 houses. At an average price of $322,800, that gap represents about $16 billion worth of unforeseen sales this year.
Earlier Wednesday, the Mortgage Bankers Association of America said applications for loans to buy houses dipped 4% on a seasonally adjusted basis. The association said applications were actually little changed -- it's just that the spring pickup in loan demand hasn't yet shown up this year.
In other words, the data say things are not too hot and not too cold. That's what the nation's big real estate companies are saying as well.
Realogy undefined, owner of Coldwell Banker and America's biggest real estate broker, said Tuesday that buyer traffic at its Web sites is up 10% from last year, in what CEO Richard Smith said is a sign that consumers are not backing off home shopping for this spring. He also pointed to signs of easier credit, which let more consumers buy, with Wells Fargo lowering its minimum FICO score for mortgage borrowers to 600 from 640, and that the percentage of home owners whose mortgage balance is more than their homes' value has fallen by half.

"We believe that we continue to be in the early stages of the housing market recovery, and that there is a long runway ahead for continued growth,'' Smith said.
Fannie Mae said much the same thing. Fannie, which buys about 40% of single-family mortgages, made $84 billion last year and has now completely reimbursed taxpayers for its 2008 bailout.
And big builder Toll Bros. (TOL) - Get Free Report said Tuesday that its backlog of homes ordered but not yet built was up 31% at the end of January. That's basically unchanged from October, despite the weather issues that hurt much of the economy.
All of this news is steady-as-she-goes for good, fundamental reasons. Housing prices are now within about 4% of fair value, according to calculations by Trulia.com. Buying a house is still cheaper than renting in every major U.S. metro area, and the median household can afford 65% of new homes, according to the National Association of Home Builders. Home prices are still 14% below their 2006 peaks, even before adjusting for general inflation, Fannie Mae says. All that points to the idea that houses are fairly priced, reasonably available, and the credit to buy them is available more broadly.
Most important, the jobs outlook is still decent and improving, if more slowly in the last two months than before. The unemployment rate is down to 6.6%, and likely to go under 6% by the end of the year, economist Joel Naroff says. That means people can be reasonably secure about their ability to make mortgage payments if they do buy houses.
The wild cards are also the same as two months ago. To get to the high end of forecasts, which call for 1.3 million housing starts this year compared with 923,400 in 2013, it would certainly help to see stronger wage growth and more young people begin their own households. Birth rates and household formation are still way below mid-1990s levels, as young people express their shaky confidence in the economy in the most tangible ways.
As housing goes, so goes the economy at this point. All of the remaining gap between pre-recession employment and today's market reflects the absence of construction and renovation-related jobs. And the latest data point to the idea that the recovery is still budding, like crocuses under all that snow.
This article represents the opinion of a contributor and not necessarily that of TheStreet or its editorial staff.
Tim Mullaney has covered economics for USA Today and BusinessWeek.