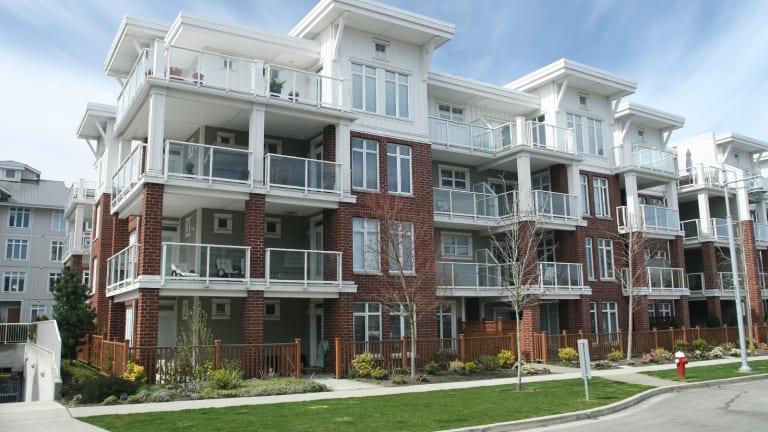 REITs Likely to Gain Ground in 2016
Demand for commercial and residential space is likely to increase in the U.S., a trend that will benefit real estate investment trusts.
Demand for commercial and residential space is likely to increase in the U.S., a trend that will benefit real estate investment trusts.
Editors' pick: Originally published Feb. 9.
Real estate investment trusts sagged last year following a robust 2014. Yet conditions seem ripe for a rebound. 
REITs may offer more solid investment opportunities than equities and other types of investments at a time when investors are seeking escape from volatile markets. Moreover, the U.S. economy's surge bodes well for many developers and real estate companies eager to provide space for growing businesses and families that are benefitting from improved conditions. 
Yet it's important for investors to understand REITs and to shop carefully. Not all REITs are successful or the right fit for an investment portfolio. Below you'll find some guideposts for investors and two recommendations for REIT investments. Both Simon Property Group and Public Storage are well managed and fit other important investment criteria. 
With real estate slated to be added to the S&P 500 later this year, it's particularly worth noting the differences between the two types of REITs that are available to investors: mortgage and equity.
Mortgage REITs loan money for mortgages to owners of real estate, or they purchase existing mortgages or mortgage-based securities. Their earnings stem from interest payments on mortgage loans. Equity REITs' revenue depends on the performance of properties that the REIT owns or managements. These properties can be retail, commercial or residential. 
Mortgage REITs tend to be riskier because their performance depends on interest rates that can fluctuate. When interest rates fall, real estate owners refinance, using their new loans to pay off their old ones. That means REITS stop receiving interest payments but receive a surge of principle payments that they must invest at lower interest rates. 
It's best to understand these distinctions and familiarize yourself with different options. As is the case with any investment, consider current trends. Timing can be everything: Some REITs may be better at certain points than others, or vice-versa. And some REITs may have particularly strong long-term growth potential. For example, with the expansion of Amazon and e-commerce, demand for distribution facilities is likely to increase. Equity REITs with this type of inventory are likely to benefit.
Study the organization's track record and management team. That will give you the most tangible evidence of whether the company will succeed. How does the organization manage risk? Is it forward thinking?
Occupancy rates are key in real estate. If properties are filled with tenants, they are likely to be succeeding. High vacancy rates, particularly over long periods of time, suggest that a property is in the wrong location. 
Stability is also important. Successful REITs have investment grade credit ratings. They have a reputation for avoiding excessive debt levels and can borrow money at lower interest rates. Their costs of doing business are consequently lower. That may free up capital for business expansion opportunities. 
It's best to target REITs whose funding consists of less than 50% debt. 
Among the best alternatives are Simon Property Group, a popular mall REIT that has a propensity for minimizing risk in volatile times. Its size -- more than 3,000 tenants -- gives it staying power. Public Storage has positioned itself well for the coming year. Some experts have suggested this self-storage REIT could break even with an occupancy rate of 30%. Public Storage has an occupancy rate of more than 90%.
This article is commentary by an independent contributor. At the time of publication, the author held no positions in the stocks mentioned.