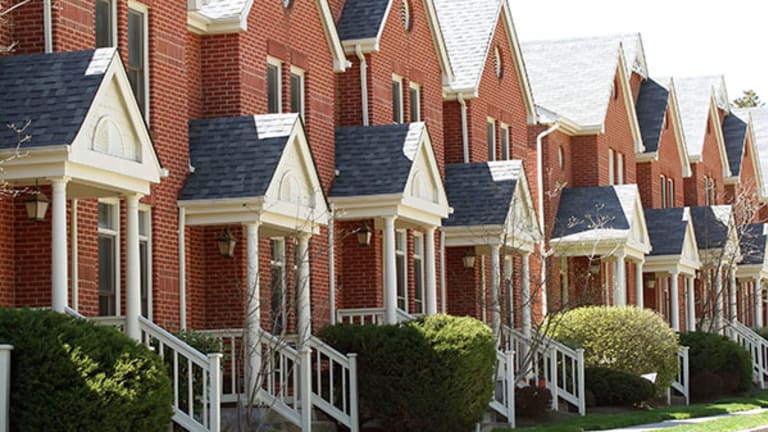 REITS Likely to Benefit From Inclusion of Real Estate in the S&P 500
In August, real estate will be the 11th sector to be included in the S&P 500. Conditions are favorable for continued growth among major REITs.
In a move that may stimulate the stock market, and garner the attention of a fresh set of investors, MSCI and the S&P Dow Jones Indices will separate real estate into its own sector within the S&P 500. The upcoming shift, currently slated for Aug. 31, will remove real estate stocks from under the same umbrella they currently share with a broad cluster of institutional financial firms.
No longer are real estate securities going to be relegated behind that of international banks and insurance companies. That move bodes well for the sector. MSCI is a provider of stock market indexes and portfolio analysis tools. S&P Down Jones Indices is a unit of financial information provider McGraw Hill Financial and purveyor of the S&P 500-stock index
News of the upcoming change should, among other things, arouse the curiosity of investors that have previously overlooked real estate trusts. Proponents of the move also expect to see an influx of money from new investors flow into what should be attractive real estate securities.
"It increases the demand for real-estate securities," said Gil Menna, a partner at Goodwin Procter, which currently oversees some of the largest REITs in the country. "If nothing else, real estate securities will finally have the opportunity to reach a broader audience."
The S&P 500 is made up of 10 sectors. Real estate will become number 11, and the second smallest. There are 25 companies that are expected to make the jump. They have a current market value of 2.6%. Real estate will jump ahead of the telecommunications sector.
With the increasing role real estate has had within the stock market, it isn't hard to see why the move was proposed. Properties held by REITs have been increasing, almost exponentially. It's safe to say that some of the most prominent landlords in the U.S. are REITs. 
The new sector will play an important role in differentiating REITs from banks and financial services companies. That hasn't always been clear to all investors. 
The fortunes of REITs depend on the economy. They flourish when times are good and real estate properties can charge higher rents and when occupancy rates are low. That's been the current case. Banks and insurance stock performance react to loan demand and interest rates. 

High rents should continue nationwide, although it is cheaper to own than buy. The Federal Reserve's recent rate hike would have to rise more considerably than in it did in December to fundamentally change real estate prices. 
According to Ralph McLaughlin, a housing economist at Trulia, "Nationally, interest rates would have to rise about 6.5% for the costs of buying to equate to renting. The interest rate tipping point for many metros is in the double digits."
REITs are on the verge becoming a dominant force within the stock market. They are capable of outperforming the rest of the market. The Fed's recent decision to increase interest rates lends even more weight to this point.
Rate hikes are signs that the economy is operating at a high rate of productivity. This news, of course, benefits firms renting commercial and residential properties.
The outlook for broad REIT funds like the Vanguard REIT Index ETF and iShares Cohen & Steers REIT is good. 
Trusts such as these offer the ability for investors to diversify among a variety of REITs nationwide. However, there is always the option of investing in subsectors that may also benefit from economic growth. Office specialists, in particular, stand to benefit from increasing employment rates. Companies like Boston Properties or Prologis should continue to see increasing rents come their way, thus increasing the value of their respective REITs.
Investors should look at REIT investments sooner than later. 
This article is commentary by an independent contributor. At the time of publication, the author held no positions in the stocks mentioned.