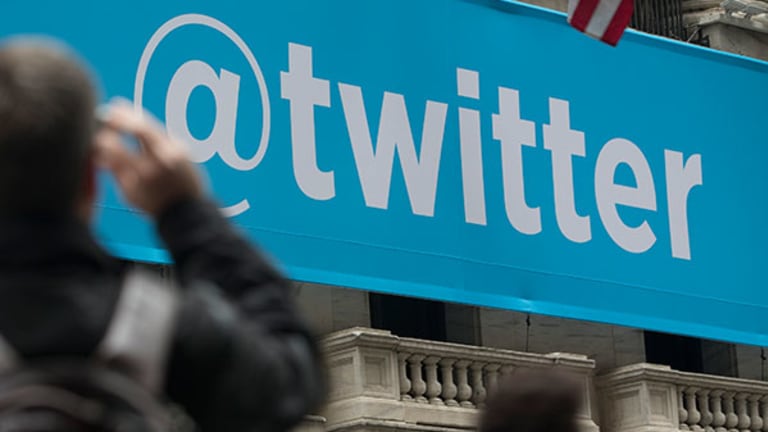 Regretting Your Twitter Investment? 5 Tech Alternatives
Twitter has lost more than 50 percent of its share value in the past year. Here are a few techy stock alternatives to it.
Something is rotten with Twitter (TWTR) . The social media service has been disappointing investors since its IPO by losing more than 50% of share value in the past year. Twitter now trades at $17 compared to its 2013 IPO price of $26. As if those problems weren't enough, this week it became known that several of the company's executives are leaving, most likely involuntarily. Just like that, 40% of the Twitter's executive team is out.
The exact reasons for the executive shakeup can be speculated on, but no matter what went on behind the scenes, it further highlights the challenges facing Twitter. There are serious problems with the company's slowing growth and unimpressive revenues. The company announces its fourth-quarter 2015 earnings on February 10, and analysts are already prepared to be underwhelmed.
Some critics cite Twitter as exhibit A of an impending tech bubble 2.0, yet there are plenty of promising stock alternatives to Twitter out there in social media and the larger tech sector. Here are five tech companies worth a further look.
data by
Facebook (FB)
Facebook is like the anti-Twitter when it comes to financial success. While there are some concerns about plateauing user growth, revenues have been exceeding expectations. The company also isn't afraid to invest big.
Its $1 billion acquisition of photo-sharing service Instagram raised some eyebrows but proved to be a great deal. Instagram is expected to bring in $1.5 billion in mobile ad revenues in 2016. Other big investments include the Whatsapp messaging service, bought for $19 billion, and virtual reality headset maker Oculus VR, acquired for $2 billion. These are enormous numbers, but Facebook's plans to diversify seem to paying off.
LNKD
data by
LinkedIn (LNKD)
LinkedIn has been the gold standard of social media stocks because the company has always had a solid revenue plan. Premium subscriptions and paid job listings fare much better than Twitter's revenue-generating features. The company's $1.5 billion acquisition of the Lynda.com education service makes a lot of sense, yet it remains to be seen how the deal will pay off. LinkedIn's fourth-quarter earnings are being announced on February 4, so more will be known then.
data by
Alphabet (GOOG)
The Google+ social media service has long been dead in the water, but that doesn't make Google's parent company any less appealing. Revenue was up 13% in third quarter 2015, and last quarter Alphabet initiated a large $5 stock buyback to bring value to investors.
data by
EBay (EBAY)
EBay is a dinosaur of the e-commerce industry in terms of age, but the online auction company is far from extinct. It's weathered slow growth in its users fairly well. eBay spun off its PayPal payments system in 2015 and is now on its own as it tries to boost revenue. Last year, it wisely trimmed down some of its services to focus on its main online auctions program. It was a good decision, although it's doubtful eBay will experience the growth investors crave. Still, it's a decent company despite challenges ahead.
data by
Netflix (NFLX)
Netflix appears to have been consistently overvalued in the past few years, but the streaming media company continues to reach new highs. Netflix's fourth-quarter 2015 earnings beat expectations last week, and the company expects to add another six million subscribers this year.
The company is now focusing on quickly expanding to international markets by reaching 200 countries by the end of the year. This bodes very well for Netflix, as the company is facing some scrutiny over its expensive original content and slowing growth in the U.S.
Just because Twitter isn't working out doesn't mean you should abandon tech stocks entirely. Consider any of these alternatives for a potentially stronger bottom line.
You see Jim Cramer on TV. Now, see where he invests his money and why Twitter and Facebook stock are core holdings of his multi-million dollar portfolio. Want to be alerted before Jim Cramer buys or sells TWTR or FB? Learn more now.
This article is commentary by an independent contributor. At the time of publication, the author held no positions in the stocks mentioned.