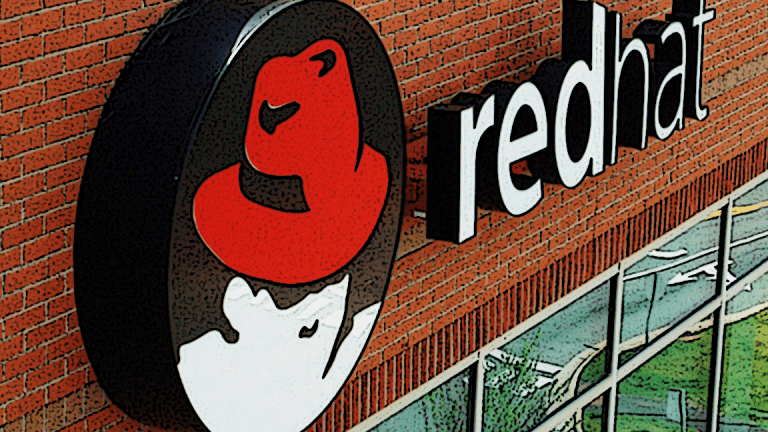 Red Hat Sinks Despite Strong Earnings; Net Neutrality Battle Intensifies--ICYMI
Here's what you need to know now for Wednesday, Dec. 20.
Here's what you need to know now for Wednesday, Dec. 20.
Markets declined on Wednesday despite headway on tax reform, as tepid trading volumes may be indicative of the coming holiday weekend.
Nevertheless, there were some compelling market stories and potential openings for investors willing to put some capital to work, even with things hovering around record highs.
Among those stocks potentially providing a window of value was Red Hat (RHT) - Get Report  .
The Street's co-founder Jim Cramer was puzzled by the company's 5% sell-off Wednesday, despite top and bottom line beats and an increase to its 2018 guidance.
"The stock's up 84% going in so when it delivers ... people have to come up with reasons why it can't go higher. I couldn't find any, so call me confused about why the stock is down," Cramer wrote.
Red Hat is just one of six stocks Cramer touched on over at Real Money that had odd movements Wednesday.
While everyone is clamoring about tax reform, the debate around net neutrality continues to percolate as a bill to disband the provision makes its way toward the Oval Office.
Opposition to FCC Chairman Ajit Pai's order is taking shape in the House, Senate and, potentially, the courts. So it's not quite a done deal, just yet.
For those who have been living under a rock, or perhaps just have dial-up modems, the proposed order from Pai would roll back Obama administration rules that prohibit broadband providers such as Comcast (CMCSA) - Get Report  , Charter Communications (CHTR) - Get Report  , AT&T (T) - Get Report  and Verizon (VZ) - Get Report  from blocking or throttling traffic, or creating fast lanes that give priority to some certain kinds of traffic.
Though some internet service providers have said they do not intend to block or throttle traffic, Pai's rules essentially put them on the honor system. Who's ready to do that?
This is an excerpt from "In Case You Missed It," a daily newsletter brought to you by TheStreet. Sign up here.

Photo of the day: Not your father's briefcase
Swim? Swammi? Slippy? Slappy? Swenson? Swanson?... Samsonite! I was way off!" says Jim Carrey's character Lloyd Christmas to his friend Harry Dunne (Jeff Daniels) in one of the more iconic scenes from the 1994 film "Dumb and Dumber". Well, Samsonite, the 100-plus-year-old luggage maker, isn't just causing mayhem in '90s slapstick comedy movies, it's also looking to make waves in Asia. American entrepreneur Jesse Shwayder founded the company in 1910 in Denver, at first specializing in travel trunks. The company began calling its luggage "Samsonite" in 1941 to reflect the strength of the biblical Samson. But in 2014 Indian-bred Ramesh Tainwala took the helm and has since looked to pivot the company to Asia. With some projecting the company's Asian business could grow more than 50%, Samsonite International (SMSEY) is looking to be more than your father's old briefcase.
Read more from "In Case You Missed It." Sign up here.
More of What's Trending on TheStreet: