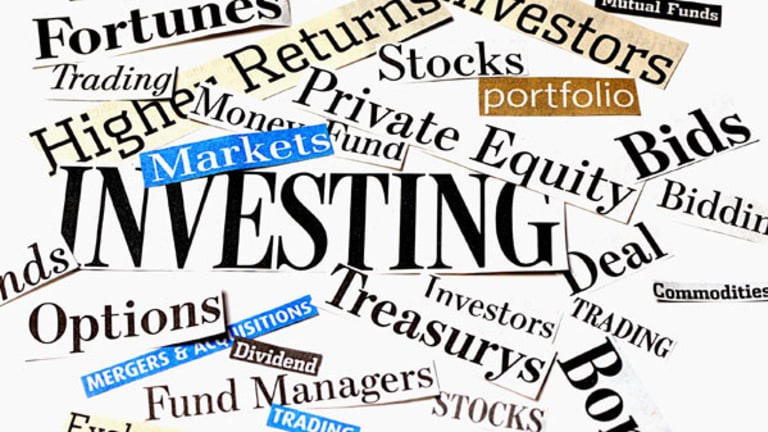 Red Hat Battles for the IBM Cloud
The information revolution has barely begun, and open-source clouds are its nuts and bolts.
BOSTON (TheStreet) -- An open cloud matters because the information age has just begun, and tools are not the point.
Repeating a theme
launched in May at the Open Source Business Conference,
Red Hat
(RHT) - Get Red Hat, Inc. Report
CEO Jim Whitehurst opened his company's Red Hat Summit in Boston Tuesday by comparing clouds to the auto lathe invented in 1810 by Henry Maudslay.
"It took 60 years from the start of the industrial revolution to get standardized piece parts. From that you get planes, trains and automobiles. That standardization was critical," Whitehurst said.
Similarly, the cloud is emerging about 60 years after the launch of the computer. In this analogy Red Hat is just a machine tool outfit. Whitehurst said the true revolution is yet to come when companies use these tools to transform our lives the way
General Motors
(GM) - Get General Motors Company Report
,
Boeing
(BA) - Get Boeing Company Report
and
John Deere
(DE) - Get Deere & Company Report
did in their day.
In terms of stock value their day is already past, he added.
Monsanto
(MON)
, whose genetically engineered seeds have high information content, is now worth more than Deere, although their sales are half those of Deere. Transaction costs have disappeared in many industries, where Blockbuster stores have been replaced by
Netflix
(NFLX) - Get Netflix, Inc. Report
, and bank branches have been replaced by financial engineering.
Value that once existed in owning assets, then moved to owning production, has moved to owning information, Whitehurst said, predicting this will only accelerate.
But it can't accelerate without open standards, and these are threatened by the rise of patent and copyright litigation.
"If nuts and bolts had been patentable, if companies could patent the screw head, the jet engine would not exist today," he said. "Don't tie a nut driver with a nut and a bolt."
Standard parts, based on open source, are creating an abundance of code to solve big problems in every industry. Power is moving from hierarchical business models that transmit information to networks of people who share code to solve problems, he added.
This is transforming the very nature of business. "You no longer bet on a company. Now it's what communities am I investing in, how robust are they, how will they develop?" he said.
Following Whitehurst's investment advice means looking for companies adding value through information and open source code, and going beyond arguments over the nuts and bolts that companies like
Microsoft
(MSFT) - Get Microsoft Corporation Report
,
Oracle
(ORCL) - Get Oracle Corporation Report
and even Red Hat offer to the innovations emerging from using the tools.
Right now that means companies such as
Facebook
(FB) - Get Meta Platforms Inc. Class A Report
,
Google
(GOOG) - Get Alphabet Inc. Class C Report
and
Amazon.com
(AMZN) - Get Amazon.com, Inc. Report
. But in the information revolution, these are early days.
Whitehurst was followed by Robert LeBlanc, senior vice president of the
International Business Machines
(IBM) - Get International Business Machines Corporation Report
software group, who said his company's latest survey of CIOs shows analytics and mobility are now the main focus, and that computer security has become a boardroom issue.
Linux is the key to solving the problems because it's open to everyone. "It's a meritocracy," he said. "Only those who bring value get their code accepted."
LeBlanc, who spoke almost as long as Whitehurst, if not as elegantly, also illustrated a key point by his presence. Red Hat is a small fish in its own pond. IBM remains computing's key holding.
This article is commentary by an independent contributor, separate from TheStreet's regular news coverage.
At the time of publication the author had long positions in IBM, AMZN, MSFT and GOOG.