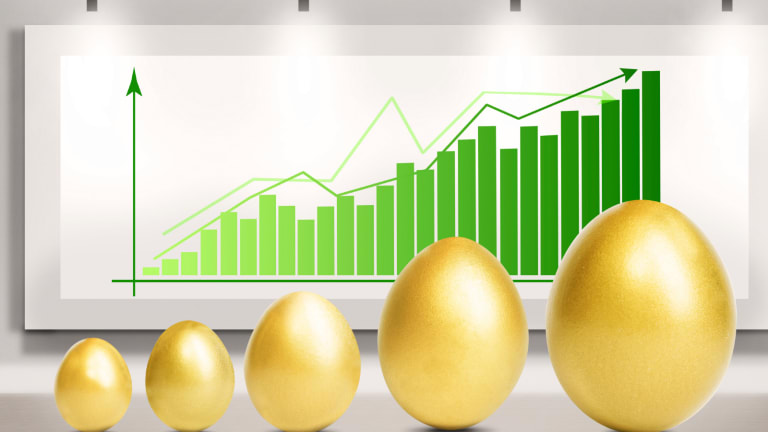 Rebalance Your Portfolio Once a Year to Manage Risk
T Rowe Price's Judith Ward also offered tips on when to rebalance your portfolio and how to find yield without taking on too much risk.
NEW YORK ( The Street) -- Rebalance your investment portfolio once a year, said Judith Ward, senior financial planner at T. Rowe Price, in an interview with TheStreet.
Ward said that's enough to ensure that consumers are managing risk. 
"We compared once a year rebalancing to more frequent rebalancing or not rebalancing at all," Ward said, "And once a year it turned out that you got the same level of performance but at much lower levels of risk, which is what rebalancing is all about. It's managing your risk not necesarily trying to knock your performance out of the park.
Ward said that her company based the make-up of a portfolio based on an investor's age. She is more likely to recommend a larger ratio of equities for younger investors and a more mixed portfolio for clients nearing retirement. "Into retirement, even a little more conservative," she said, adding that it was also important to diversify not only in stocks and bonds, but also in domestic and international investments.  
She said that there are "great opportunities overseas" in the bond market.
"It comes back to diversification," she said. "You shouldn't have everything in the U.S. bond market." 

Asked how she advises clients to earn yield without stretching, Ward said her firm takes "a total return approach" when it considers a portfolio. 
"It's the mix of bonds and equities that provides a total return, not just the yield component, and it's okay if you have to dip into your portfolio to make ends meet," she said.
She added: "So again, this total return approach might be a little different than stretching for yield, taking on too much risk."