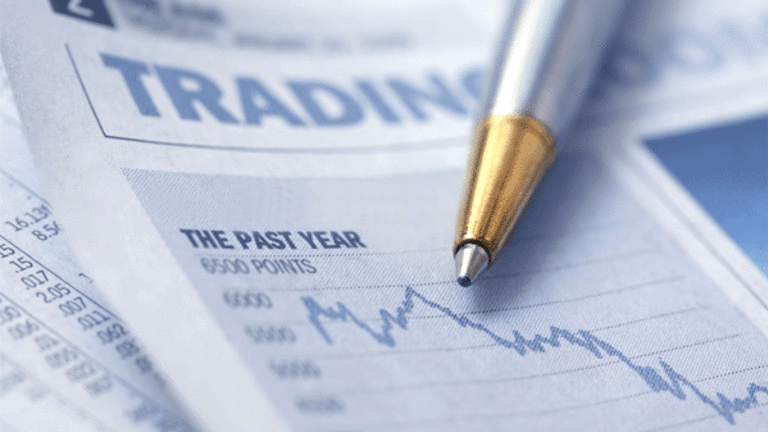 Realty Income Cements Dividend With ARCT Merger
As a result, one of the best REITs around just got better.
As a result, one of the best REITs around just got better.
NEW YORK (TheStreet) -- After some initial push back by some American Realty Capital Trust (ARCT) - Get Report shareholders, it appears the proposed merger announced back in September 2012 with Realty Income (O) - Get Report is now preparing to close.
Last week, both companies announced that ARCT shareholders have approved the $3 billion deal with Realty Income issuing 45.6 million shares of common stock, based on a fixed exchange ratio of 0.2874 shares of Realty Income stock for each share of ARCT common stock owned.
ARCT shareholders will receive a one-time cash payment of $0.35 per share. The transaction will be essentially balance sheet neutral.
In an effort to seal the deal, Realty Income agreed to boost the company's common stock dividend to $0.1809167 per share from $0.15175 per share. When the dividend is increased, it will be the 70th dividend increase since Realty Income was listed on the NYSE in 1994. The new monthly dividend amount will represent an annualized dividend of $2.171 per share, as compared to the previous annualized dividend of $1.821 per share, or an increase of 19.2%.
Upon closing (later in January), the triple-net deal will create the world's largest net-leased REIT and the 18th-largest publicly traded REIT. The combined company will have an $8.4 billion market capitalization and an enterprise value of $12.4 billion, a size that makes it a candidate for inclusion in the
S&P 500
.
Realty Income will add 515 freestanding commercial properties that are owned by ARCT to the company's real estate portfolio. These properties are freestanding locations, which are net-leased to primarily investment-grade-rated tenants doing business in 27 industries. Some of ARCT's largest tenants include
FedEx
(FDX) - Get Report
,
Walgreen
(WAG)
,
CVS
(CVS) - Get Report
, the
Government Services Administration
,
Dollar General
(DG) - Get Report
,
Express Scripts
(ESRX)
and
PNC Bank
(PNC) - Get Report
.
After adding these properties, Realty Income will own a total of 3,528 properties leased to 202 tenants doing business in 48 industries. Approximately 34% of the anticipated lease revenue will be generated by investment grade rated tenants, as compared to 19% prior to the ARCT acquisition.
In addition, Realty Income will achieve increased diversification by industry, tenant and property type, increasing the number of industries to 48 from 44, the number of tenants to 202 from 150, and diversifying the property types to 77% retail, 11% distribution facility, 6% office, 3% agriculture, 2% manufacturing and 1% industrial.
With the acquisition of ARCT, the company will realize an increase in its portfolio occupancy to 97.6% from 97.2%.
Commenting on the approved acquisition, Chief Executive Officer Tom A. Lewis said, "We are very gratified to have received approval from both Realty Income and ARCT shareholders to complete the acquisition of ARCT. As a result of this transaction, we will significantly advance our strategic objective to increase the overall credit quality of the revenue generated by our tenants. We are also pleased that, due to the significant revenue and earnings growth as a result of this acquisition, we are able to substantially increase our dividend."
Realty Income, also known as "The Monthly Dividend Company," has a long track record for paying and increasing dividends. In fact, the Encindo-based company is one of just eleven equity REITs that were able to maintain and increase dividends during the Great Recession. This year will mark Realty Income's 19th year in a row and the company will be eligible for inclusion into S&P's Dividend Aristocrat organization next year (companies must have 20 years in a row of increased dividends).
I consider Realty Income to be one of the best REITs around and the increased dividend of $.22 per share (in February) will bump the yield north of 5% -- a safe bet in today's low-interest-rate environment. Realty Income shares hit an all-time high last week of $44.35 while shares closed at $44.04.
The investment-grade-rated (BBB by S&P) REIT has a current market cap of $5.877 billion with a year-over-year total return of 28.4%.
At the time of publication the author had no position in any of the stocks mentioned
Follow Brad Thomas @swan_investor
This article is commentary by an independent contributor, separate from TheStreet's regular news coverage.