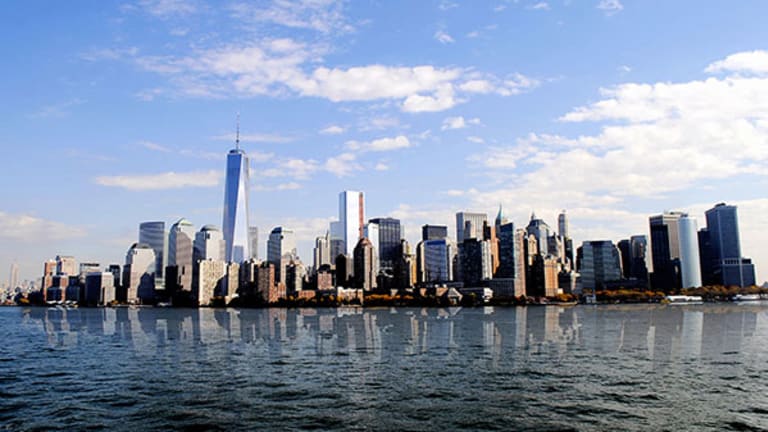 Real Estate Pro Bullish on Apartments as Population Flocks to Cities
The urbanization phenomenon will benefit apartment owners -- among other businesses -- as renting overtakes homeownership, says Gary Carmell, president of a firm that owns $3 billion in apartment assets.
NEW YORK (TheStreet) -- Taking a holistic approach to investing -- looking at the world through the prisms of history and sociology in addition to crunching the numbers -- is important to uncovering opportunities others might miss, said Gary Carmell, president of CWS Capital Partners.
"My experience in nearly 30 years of investing, particularly in  the real estate realm, is that finance and investing is a very left-brain quantitative type of business, but the best money-making opportunities I have found are identifying secular shifts that require almost right-brain type of thinking," said Carmell.
One opportunity Carmell is seeing is in the ongoing population shift toward cities and away from the suburbs. The urbanization phenomenon, which Carmell says is the type of tectonic shift he seeks in targeting investments, will not only help apartments, but also mobile ride-finding firms like Uber and owners of parking structures. The changes will also have implications for cars, the author of "The Philosophical Investor" said. Carmell's firm manages $3 billion in apartment assets.
The investor sees interest rates remaining low and sees parallels between today's Fed actions and fiscal policy response to the Great Recession with those of the Great Depression.
Fears that low rates, large deficits and quantitative easing would stoke inflation have proven wrong, although there is the risk that we repeat 1937, when the Fed "sees a bogeyman on the horizon and begins tightening unnecessarily, but we don't think that will happen."