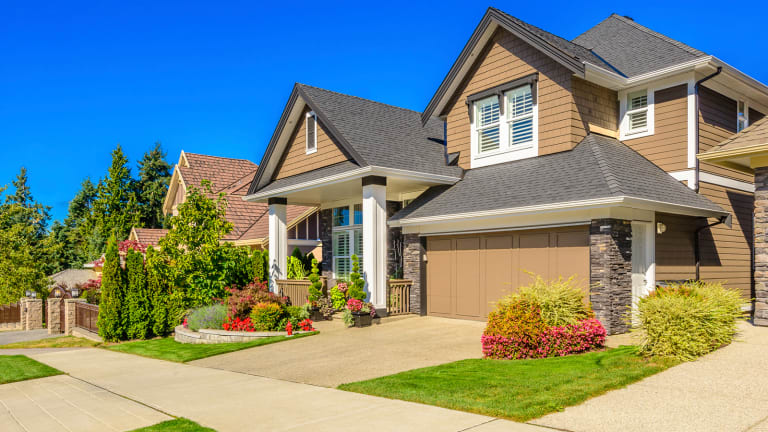 Real Estate Offers a More Grounded Investment Opportunity Than Volatile Equity Markets
As long as interest rates remain low, investors will be more likely to find solid investments in real estate than in stocks.
The stock market will always have a time and a place for those looking to satisfy big risk appetites. But with the Nasdaq down on the year, investors worldwide are seeking stability. They are targeting companies and other investments with a history of steadiness through rough times. 
"When there is fear in the market, boring is very comfortable," said Todd Briddell, the CEO and chief investment officer of CenterSquare Investment Management.
In this uncertain climate, real estate looks increasingly like a safe haven. Demand for properties seems likely to be strong, and one recent analysis predicts that home prices will increase this year. 
This comes amidst increasing unpredictability in equity markets, which is the result of a rare confluence of economic, political and social forces. Oil prices and the Chinese economy are depressed and other emerging and more industrialized markets are struggling. 
Moreover, nobody really knows where things are heading. The stock market could hit bear territory later this year or spend it bobbing up and down.   
To be sure, real estate can be risky, as well. Developers take chances all the time, and don't always win. But the industry seems likely to offer solid gains this year and perhaps beyond. 
According to Clear Capital, a research and real estate technology services firm, home prices have increased an average of more than 5% in the last two years. If the first part of this year is any indication, 2016 will follow suit. Experts at Kiplinger have already forecast growth in home prices of at least an additional 3%. Clear Capital says home price appreciation will be in the 1% to 3% range. Clear Capital, said that home values increased in 236 of the 276 cities they collected data on.
It's no secret that real estate is a great vehicle for building long-term wealth. The real estate website Realtor.com says that single-family properties appreciate at approximately 1% per year after adjusting for inflation. Meanwhile, the cost of home ownership can be low, particularly for home buyers who lock in low interest rates through jumbo mortgages. 
Those rates remain at near historically low levels, despite a Federal ReserveDecember rate hike. The Fed did not raise rates again this month, a byproduct of the uncertain global economy. 
Low interest rates make it cheaper to borrow money and increase buyers' spending power. For those with capital, it's a good time to buy. That should remain so, as long as rates remain low. 

This article is commentary by an independent contributor. At the time of publication, the author held no positions in the stocks mentioned.