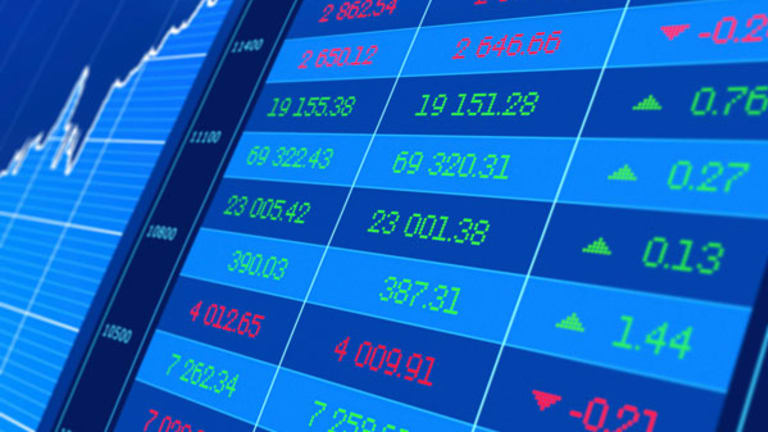 Rates Will Rise as Labor Market 'Slack' Outweighed by Stability
The labor market may still have slack, but employment stabilization will lead to higher rates.
NEW YORK (TheStreet) -- Employment data underperformed expectations in July, but the Federal Reserve should raise rates in the near future as the overall economy stabilizes.
Nonfarm payrolls increased 209,000 last month after surging by 298,000 in June, the Labor Department said on Friday.
Meanwhile, data for May and June were revised to show a total of 15,000 more jobs created than previously reported, indicating underlying momentum.
READ MORE: Warren Buffett's 25 Favorite Stocks
Although July payrolls missed headline expectations, the addition of 209,000 jobs marked the sixth straight month that employment has expanded by more than 200,000 jobs, a stretch last seen in 1997.
The chart below is an aggregate indicator of labor market conditions. It takes into consideration jobs added, the labor force participation rate, wage growth, and the level of part-time jobs in the economy.
As is seen, the strength of the U.S. labor market is historically low, but has stabilized since the financial crisis. Jobs have been added to the economy, but the decline in labor force participation, stagnant wages, and a high percentage of part-time work represents the so called "slack" Fed officials are still concerned with.
READ MORE: 10 Questions to Ask Before You Buy a Stock
After previous recessions, the labor market has been quick to rebound higher. Since 2010, however, our economy has improved at a more gradual pace. Nonetheless, improvement warrants an increase in short-term rates from its current rock-bottom levels.
The chart below represents the effective federal funds rate controlled by the Fed. Changes in the Fed funds rate closely mirrors changes in the labor market indicator above.
Just before the financial crisis a few years ago, the labor market and Fed funds rate were both on an upswing together. In the post-crisis environment, however, the rate has been slashed to historic lows, allowing time for employment to recover.
Although the employment situation is in no way "spectacular," it is as good as it has been in the last five years. This alone should give the Fed confidence to begin gradually raising rates as labor conditions continue to stabilize.
READ MORE: 10 Stocks Carl Icahn Loves in 2014
If rates do hike in 2015, it will present great opportunities to get both short and long various assets. On the short side Utilities Select Sector SPDR (XLU) - Get Utilities Select Sector SPDR Fund Report, iShares Barclays 20+ Year Treas Bond (TLT) - Get iShares 20+ Year Treasury Bond ETF Report, SPDR Barclays High Yield Bond (JNK) - Get SPDR Bloomberg Barclays High Yield Bond ETF Report, and iShares Dow Jones Select Dividend Index (DVY) - Get iShares Select Dividend ETF Report, which are all interest rate sensitive, should fall as rates improve.
Meanwhile, PowerShares DB US Dollar Index Bullish (UUP) - Get Invesco DB US Dollar Index Bullish Fund Report and iShares Dow Jones US Regional Banks (IAT) - Get iShares U.S. Regional Banks ETF Report, which benefit from higher interest rates, should catch a bid higher.
Economic activity is not robust by historic standards, but it is strong enough to expect policy tightening and prepare your portfolio for the aftershocks.
At the time of publication, the author had no position in any of the funds mentioned.
Follow @macroinsights
This article represents the opinion of a contributor and not necessarily that of TheStreet or its editorial staff.