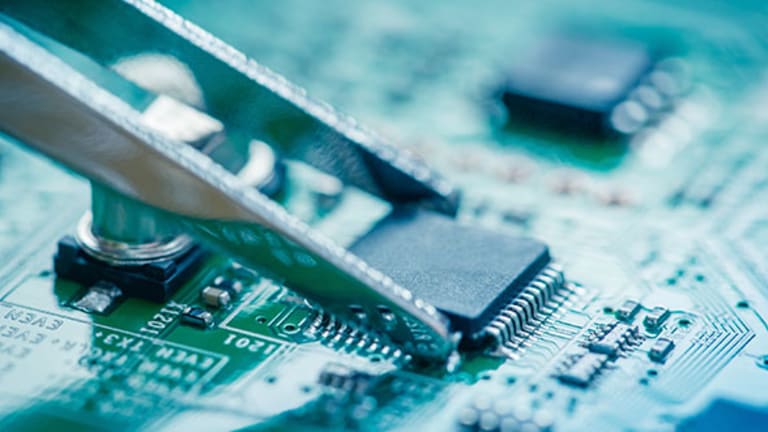 Rambus (RMBS) - Get Rambus Inc. Report  posted a net income of $1.9 million on revenues of $72.7 million for the first quarter, the company announced shortly after markets closed Monday. It reported $0.02 earnings per share.
The Sunnyvale, Calif.-based technology company said it first-quarter revenue fell 5% from the fourth quarter 2015 due to lower patent and technology royalty revenues.
The year-over-year change from the first quarter 2015 in total revenue was virtually unchanged from $72.9 million. Rambus said increased revenue from security technology development projects, including revenue its recent $92.25 million acquisition of Smart card Software, offset the lower royalty earnings.
The company issued said it expects to bring in between $72 million and $77 million in revenue for the second quarter.
Rambus released updates to its DPA Workstation 8 analysis platform ahead of its quarterly earnings.
The company said it has put out improvements to its workstation software designed to test and analyze hardware and spot weaknesses in tamper-resistant systems and ultimately address holes in computer security.
"As the value of data continues to increase, many players in the security industry are taking action to protect their devices from the threat of side-channel attacks," Martin Scott, senior vice president and general manager of Rambus's security division, said in the announcement. "By using DPA Workstation 8 to analyze and test a device, customers are able to quickly and easily assess any vulnerabilities... and address them with confidence in their results."
The release includes upgrades to make the workstation's analysis easier and quicker.
According to its annual report filed with the Securities and Exchange Commission, Rambus posted net income of $211.39 million on $296.28 million in revenue for 2015, up from net income of $26.2 million on $296.56 million in revenue in 2014.
Zacks Equity Research said on Friday it expected Rambus to post earnings of $0.09 per share. On Monday afternoon, the company's stock was trading up 0.4% to $13.73 a share.
In January, Rambus completed an acquisition of Swanley, U.K.-based software developer Smart card Software, which includes Bell Identification and Ecebs Ltd., for $92.25 million, according to data from The Deal, a financial research and news firm and TheStreet's sister site.
Rambus said further information about the transaction and the company's outlook for the second quarter would be made available after earnings results are released.
Zacks Equity responded positively to the acquisition in its earnings preview, saying it would strengthen the company's products, "thereby boosting the top and bottom lines over the long run."
The research firm also pointed to continued restructuring that will help the company. In 2012 and 2015, the company implemented a program that reduced spending on marketing, general and administrative programs. Last year's changes included reducing headcount by 8%, which it estimated would cost $3 million in severance and termination benefits.