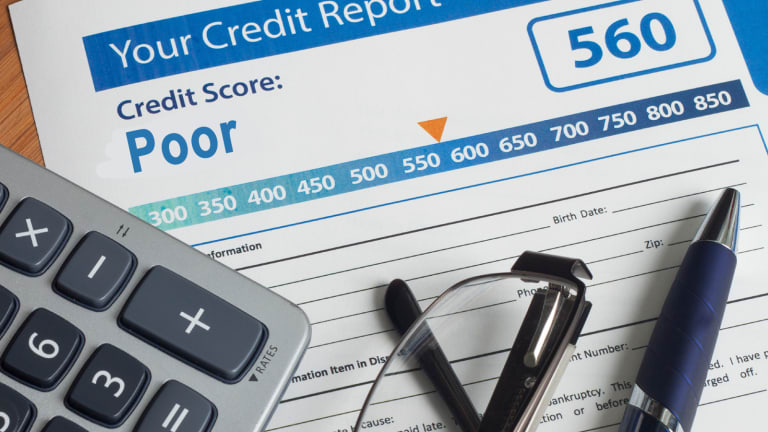 Rally In U.K. Bank Shares Could Belie Risk Of Brexit
Lloyds Banking Group and Barclays look most exposed.
Lloyds Banking Group and Barclays look most exposed.
A nascent rebound in U.K. banking shares could belie the true damage Britain's retreat from the European Union will cause the sector.
Most U.K. banks have traded at a double-digit discount to tangible book values for at least the last 9 months, although whether these discounts are steep enough still remains to be seen.
 Lloyds Banking Group (LYG) - Get Report could be in for a particularly tough time given its heavy domestic focus, ongoing regulatory conduct issues that could yet cost it billions and the fact that it is the only London bank to trade at a premium to bookvalue.
In the event of a disorderly divorce from the EU, the consequences for those exposed to the European continent are impossible to quantify, while domestically focused institutions could see rising bad loans put pressure on capital buffers with retail deposits also hammered by a consumer downturn.
After 8 years of restructuring, Lloyds is an almost entirely domestic institution. That has proven a boon for the bank while the U.K. economy has remained strong, but could be its undoing over the coming quarters if the U.K. economy takes a dive.
Lloyds was the most prolific offender in the U.K.'s payment protection insurance scandal, in which banks were found to have foisted on consumers costly and unnecessary cover. It has spent more than £16 billion ($21.4 billion) since 2011 settling legal claims in relation to this. However, despite the fact that the British regulator has announced its intention to set a deadline for all further PPI claims to be made, a separate legal case that relates to PPI sales commissions paid to third parties could still see PPI remain an issue for Lloyds and other U.K. banks for a long to come.
If some equity analysts are to be believed then investors in all of London's banks could be in for a tough time during the months and years ahead. This morning, Bernstein cut its price targets for Lloyds, Barclays (BCS) - Get Report , Royal Bank of Scotland (RBS) - Get Report and HSBC (HSBC) - Get Report .
The only bright spot in terms of the domestically focused institutions appears to be Royal Bank of Scotland (RBS) - Get Report , which is considered to have a lower risk profile given its best-in-class regulatory capital buffer and a larger weighting to corporate banking. That's an area that the analysts expect to go relatively unscathed.
According to the Bernstein note, Lloyds is the most exposed to the U.K. and the most expensive, given that 95% of its revenue is domestic and that it is the only U.K. bank to trade at premium to tangible book value (1.1 times).
The analysts cite buy-to-let mortgages, credit cards and automotive loan books as being a particular source of risk. They cut their target for the stock from 55.0 pence ($0.73) to 40.0 pence, which implies 27% downside from current levels.
A dividend cut is on the way for HSBC shareholders in the wake of the U.K.'s vote to leave the EU, given the U.K. division's exposure to London and the southeast of England, which are expected to bear the brunt of any recession that might occur, the analysts added. They  cut their 380.0 pence target to 350.0 pence, implying 21% downside for the stock.
Bernstein also thinks Barclays is sailing into a storm given that it "has the highest gearing to London and investment banking" out of all four. The analysts note that the stock appears cheap, trading at 0.45 times tangible book. But they state that restructuring and deleveraging will now be more expensive in the wake of a Brexit and that a £4 billion to £5 billion rights issue cannot be ruled out. They cut their target from 180.0 pence to 110.24 pence.
Analysts at Jefferies have an alternative view of the U.K. banking sector. While noting that earnings and capital return prospects are diminished in the face of a vote to leave the European Union, they have reiterated their buy recommendation for Lloyds, citing a near-complete restructuring and strong capital buffer. They have a target of 68.0 pence on Lloyds, which implies an  upside of 25% from current levels.
However, Jefferies has downgraded RBS from buy to hold and Barclays from hold to underperform, with price targets at 227.0 and 115.0 pence,  respectively. The target for RBS implies 31% upside from current levels, while the target for Barclays is 13.5% less than where the stock is at now.
Moody's also threw two cents into the smelting pot of opinions on Tuesday when it cut its outlook for 8 British banks, citing the anticipated impact of a Brexit upon the profitability of U.K. financial institutions.
Barclays and HSBC had their outlooks reduced from stable to negative, while the agency cut Lloyds from positive to stable.
The outlook for RBS was affirmed at positive, with Moody's stating that the existing Ba1 rating already reflects risks faced by the group and noting analyst expectations that the bank's credit metrics should benefit in future from its ongoing restructuring.
Equity investors appear to have shrugged off the news given that the listed banks saw their share prices rise sharply over the course of Tuesday and Wednesday as wider equities indices rose.
The reaction from holders of bonds and preferred stock may be more mixed in New York today, which is where many of the U.K. preferred shares trade, although these have also recovered strongly since the initial bloodbath that took place in the wake of last week's referendum.
Preferred stock for Barclays, RBS and HSBC rose by 2.2%, 1.7% and 1.5% respectively during Tuesday's trading in New York, while preferred shares of Lloyds fell by 0.02%.