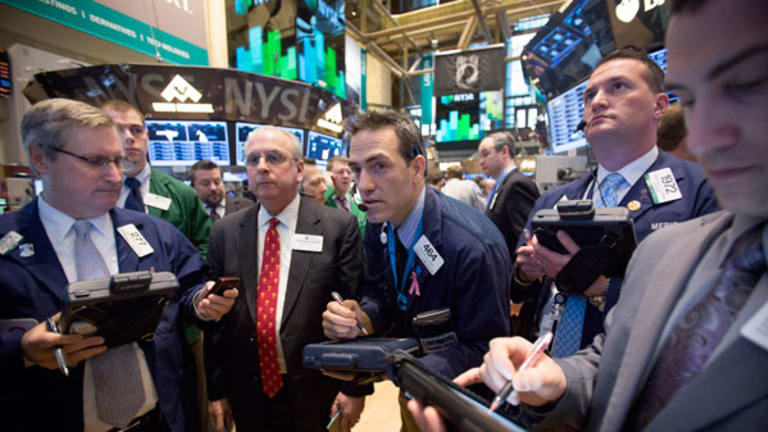 Quick Take: Merck Beats Whole Foods
Michael Raynor, author of The Three Rules, explains why Merck and Abercrombie rate as 'Miracle Workers' while Whole Foods falls short.
Michael Raynor, author of The Three Rules, explains why Merck and Abercrombie rate as 'Miracle Workers' while Whole Foods falls short.
NEW YORK (TheStreet) -- TheStreet's Gregg Greenberg was with Michael Raynor to discuss how exceptional companies function differently than their peers.
Raynor points to two basic rules, the first he says, is "better before cheaper," meaning that companies shouldn't compete on price. Instead, Raynor believes superior companies create additional value in their product, something consumers are willing to pay extra for.
The second rule is nearly just as simple, "revenues before costs," he says. The simple explanation is that exceptional companies will drive profitability with higher revenues, not higher cost cutting.
Raynor added that his studies are lifelong, meaning that he doesn't study companies over specified periods of time, but over the company's entire publicly traded existence.
While there are always bumps in the road and questionable decisions made, he has found that successful companies all have one recurring theme: Focus.
He added, "over time, they systematically stay focused on the right problems and come up with, close enough to, the right answers."
One company that ranks high, according to Raynor, is
Merck
(MRK) - Get Report
, the pharmaceutical giant. While Merck's peers may have great research departments -- like Merck -- they haven't seen the same success because they haven't followed the two principles Raynor pointed out.
"What distinguished Merck, was its ability to expand internationally and to diversify its product base," he added.
Greenberg was quick to question why
Whole Foods Market
(WFM)
was so far down Raynor's list, since it appears to be doing very well.
Raynor quickly reminded him that he takes the company's entire public existence into consideration and that Whole Foods wasn't very profitable in its early years as a publicly traded company.
Although, he does admit that the company appears to be doing many things right and has been on a tear as of late. Its profitability has been increasing and Raynor concludes that it "bodes well for its continued strong performance."
-- Written by Bret Kenwell in Petoskey, Mich.
Bret Kenwell currently writes, blogs and also contributes to Rocco Pendola's Weekly Options Newsletter. Focuses on short- to intermediate-term trading opportunities that can be exposed via options. He prefers to use debit trades on momentum setups and credit trades on support/resistance setups. He also focuses on building long-term wealth by searching for consistent, quality dividend paying companies and long-term growth companies. He considers himself the surfer, not the wave, in relation to the market and himself. He has no allegiance to either the bull side or the bear side.