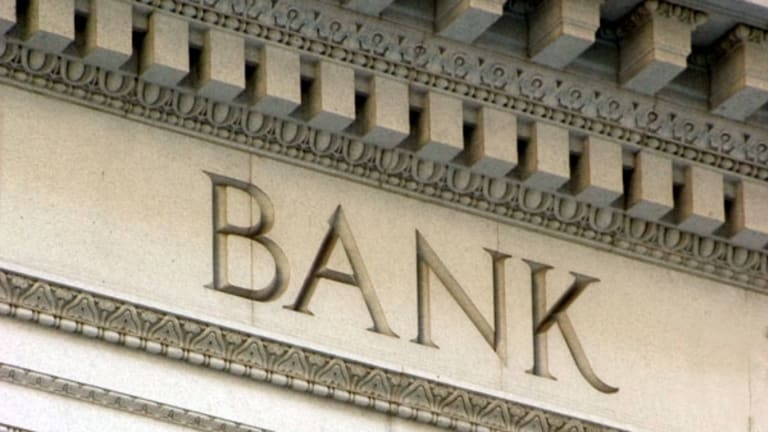 Quick Take: Customers Bancorp CEO Sees Growth
Jay Sidhu details the bank's growth strategy and his thoughts on interest rates, banking and housing.
Jay Sidhu details the bank's growth strategy and his thoughts on interest rates, banking and housing.
NEW YORK (TheStreet) -- TheStreet's Jill Malandrino sat down to discuss interest rates, banking and the housing market with Jay Sidhu, Chairman and CEO of Customers Bancorp (CUBI) - Get Report.
Sidhu said he believes strongly in his management teams. "I don't believe in no-growth markets, but I definitely believe in no-growth management," he asserted.
There's always a market that will be growing, it's just up to management to find it, he said. His key to success is identifying the growth markets and having a management team that can execute on that growth.
Malandrino wanted to know where exactly Sidhu saw growth and how his teams were executing on it. The CEO kept it simple, saying the teams have found three strong markets and have put their top talent into tapping them.
The first is small and medium-sized businesses. He said it's very important to know this market and that you can't blindly enter it. "We've been acquiring teams, not acquiring banks. That is the trick," he said.
The second and third markets are real estate and housing, respectively. Sidhu pointed out the move from the suburbs to the inner city is happening now. To take advantage of this, Consumers Bancorp is teaming up with wealthy individuals and buying up real estate in prime markets.
With housing, Sidhu pointed out that there is a lot of interest rate risk as well as credit risk. To mitigate this, the company only acts as a mortgage warehouse where it deals with the specialists and lenders.
Typically, Consumers Bancorp is paid back every two weeks, and this helps generate roughly $2 billion per month. "We don't like housing on our balance sheet," Sidhu said, and this strategy allows them to do just that, while still participating in the growth.
Malandrino wanted to know his thoughts on interest rates as well as the market in general.
Sidhu seemed optimistic, although he expects volatility in the near future. Regarding interest rates, he believes that "the chances of short-term rates moving up in the next 12 months are almost zero."
While he doesn't expect short-term rates to go up in the next 12 months, he does expect them to rise in the next 18 months, albeit gradually.
Malandrino agreed, saying, "Let's certainly hope they do it more gradually. We all saw what happened last time," referring to the collapse in 2007.
-- Written by Bret Kenwell in Petoskey, Mich.
.
Bret Kenwell currently writes, blogs and also contributes to Rocco Pendola's Weekly Options Newsletter. Focuses on short- to intermediate-term trading opportunities that can be exposed via options. He prefers to use debit trades on momentum setups and credit trades on support/resistance setups. He also focuses on building long-term wealth by searching for consistent, quality dividend paying companies and long-term growth companies. He considers himself the surfer, not the wave, in relation to the market and himself. He has no allegiance to either the bull side or the bear side.