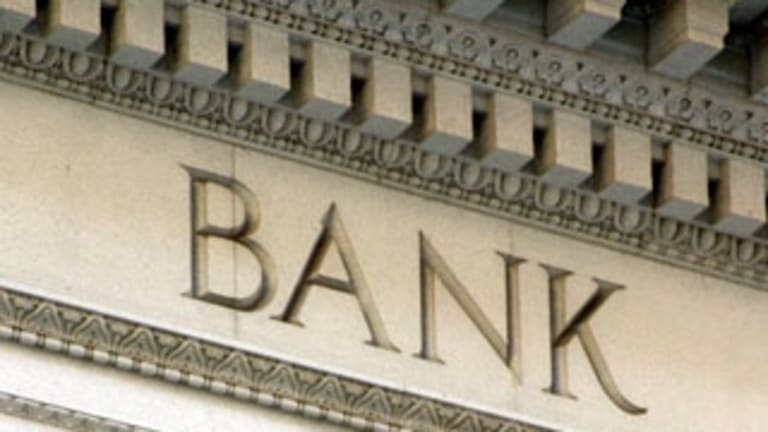 Quick Take: Banks Need More Skin in the Game
Banks continue to depend too heavily on borrowed money even after Lehman's collapse, says Anat Admati, author of 'The Bankers' New Clothes.'
NEW YORK (TheStreet) -- Have banks just gotten too big these days? In her new book, "The Bankers' New Clothes," Anat Admati tells TheStreet's Gregg Greenberg what she'd like to see out of the industry.
Her title is a reference to the old story, "The Emperor's New Clothes" where the enperor is led to believe he is wearing a special suit of clothes and his court follows his thinking -- until a child points out the emperor is actually naked.
The misconception is obvious and large and she said it was very fitting for people's view of the banking industry. In essence, people have a very skewed, and ultimately, very wrong perception of the banking industry.
The problem is that banking is so large and unlike other conglomerates, most refuse to break up. While it's usually more efficient for companies to do so, in banking, firms typically increase profits as they increase their size.
The support system banks have also allows them to take outsized risks with higher leverage. Admati added that these firms are also able to hide these risks well. This was apparent in the 2008 financial meltdown, where firms like
Lehman Brothers
were forced into bankruptcy. More recently,
JPMorgan Chase
(JPM) - Get Free Report
and the London Whale trade displayed the inefficiencies that still exist in banking today.
But what can we do at this point to change it?
Well for starters, Admati says that banks should be forced to issue equity to finance their operations. Taking risk with equity is one thing, but doing it with borrowed money is another. \
She added that all she wanted to see was the industry become more normalized and "a little bit less dependent on support and safety nets."
-- Written by Bret Kenwell in Petoskey, Mich.
Bret Kenwell currently writes, blogs and also contributes to Rocco Pendola's Weekly Options Newsletter. Focuses on short- to intermediate-term trading opportunities that can be exposed via options. He prefers to use debit trades on momentum setups and credit trades on support/resistance setups. He also focuses on building long-term wealth by searching for consistent, quality dividend paying companies and long-term growth companies. He considers himself the surfer, not the wave, in relation to the market and himself. He has no allegiance to either the bull side or the bear side.