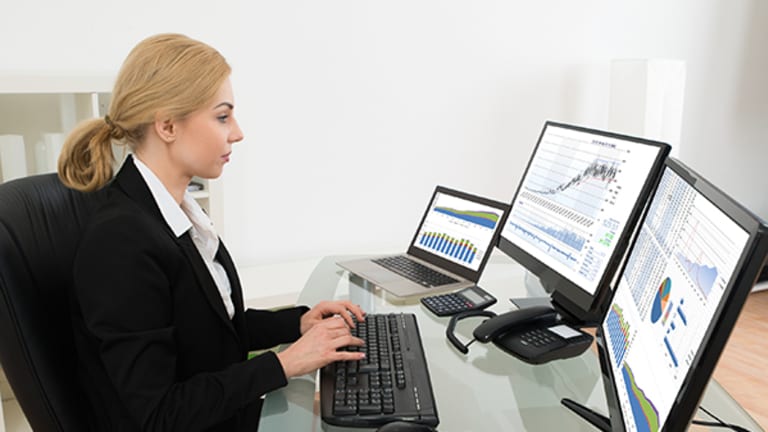 Putting a Number to Uncertainty and How Much It Can Hurt Markets
Some big brains have figured out how to measure the universal constant of uncertainty.
Markets and uncertainty don't mix, as markets hate unanswered questions.
Of course, uncertainty is a universal constant in markets and in every other realm of life. But it isn't a concrete thing that can be measured accurately like like volatility or stock market valuations.
Measuring uncertainty would mean being able to measure something subjective or a feeling, which isn't an easy thing to do.
But three American economics academics tackled this by coming up with a simple and surprisingly useful approach to quantifying uncertainty,called the Economic Policy Uncertainty Index. This index looks at how often words such as "economy," "uncertainty" and other key words related to government policy are used together in major American newspapers.
The Uncertainty Index spiked for the third time in the past 16 years following the U.K.'s vote last month to leave the European Union. The other two times that the index has jumped since 2000 were after the Sept. 11 terrorist attacks, and when Lehman Brothers Holdings collapsed and the world plunged into an economic crisis in 2008.
There is a British version of the index, too. It focuses on the same key words and how much they are used in British newspapers.
The chart below shows that the Brexit caused more uncertainty in the U.K. than any other event in this century -- by far.
The Uncertainty Index's creators also found that index spikes often foreshadow a drop in economic performance, as measured by parameters such as economic output, employment and investment.
The Uncertainty Index and stock valuations, as measured using the price-book ratio, are also related. The P/B ratio measures a company's share price compared with its net asset or book value.
The P/B ratio falls when a company's share price (overall market value) falls, but its book value doesn't change.
When the Uncertainty Index jumps, share prices often fall, causing the market's P/B ratio to dip. The figure below illustrates this using the P/B ratio of the S&P 500 and the U.S. Uncertainty Index over the past 16 years.
The S&P 500 and the U.S. Uncertainty Index are negatively correlated (the correlation is negative 0.46), meaning that they move in opposite directions. So, share prices tend to fall when the index rises.
(For more about correlation click here.)
The Brexit, however, broke the rules. The Uncertainty Index spiked, but so did U.S. stock markets, climbing to all-time highs.
One explanation for this may be that British economic uncertainty will have a limited effect on the U.S. economy and on U.S. markets. Just because American newspapers wrote about the Brexit, doesn't mean it is a negative here, and in fact, it may actually have been a good thing for the U.S., thanks to a "flight to safety" into American markets.
When the next spike in the Uncertainty Index will be is anyone's guess. China's economy could suddenly collapse, Donald Trump could be elected or Scotland could choose independence.
Or it could be a totally unexpected event. Whatever the cause of the next Uncertainty Index spike, stock markets would probably decline soon after.
But these post-uncertainty drops have usually been brief. If the pattern holds, that is what will happen next time, too.
Kim Iskyan is the founder of Truewealth Publishing, an independent investment research company based in Singapore. Click here to sign up to receive the Truewealth Asian Investment Daily in your inbox every day, for free.
This article is commentary by an independent contributor.