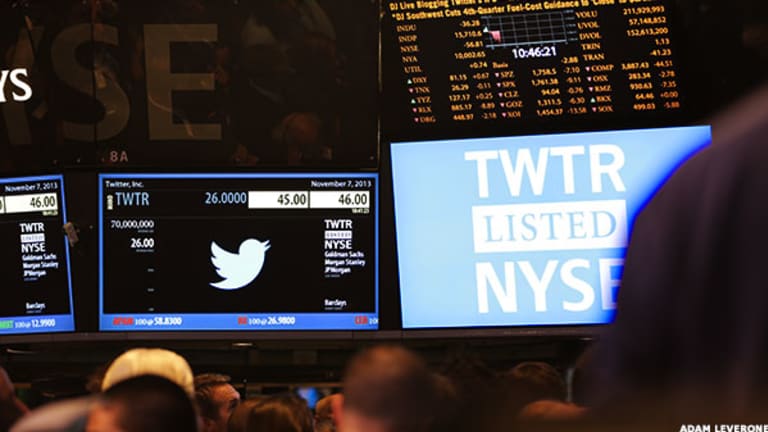 Pro Golfer Steve Elkington Deletes Homophobic Tweet, Confuses Orientals and Asians
Steve Elkington just can't hold back. He's outraged that Michael Sam is gay and ESPN covers it.
UPDATED from 2:07 PM EST with something like clarification from Steve Elkington and additional information as Elkington deletes original Tweet(s) (which is why they no longer show up properly in this story). 

NEW YORK (TheStreet) -- When will people learn?
First, you're not that funny. Second, gay jokes are old. Third, the gay joke you made wasn't even a good one. And, fourth, when you say stupid stuff on Twitter (TWTR) - Get Free Report, people notice, it takes off and you end up another in a long line of apologizing fools. And if you refuse to apologize, you render yourself into the long line of ignorant fools who double as blissful buffoons.  
But a scan of Steve Elkington's Twitter account reveals that, yeah, this isn't a one-off. Pardon my French, but he's, without doubt, a bit of a dumb ass.
The power of Twitter, baby. Buy, Buy, Buy!
And an update from "Elk" via Twitter:
Fantastic. Elkington is "for Sam," which is odd given the "handbag throw" comment. Because outrage over ESPN covering the story for what it is triggered that idiocy. It all comes together now. The (il)logic of bigots never ceases to amaze. 
And the fun continues ...
Elkington deleted the original Tweet and provided this explanation. 
Steve ... you refer to the people as Asians and the rugs as Orientals. Oh my. 
--Written by Rocco Pendola in Santa Monica, Calif.
Disclosure: TheStreet's editorial policy prohibits staff editors, reporters and analysts from holding positions in any individual stocks. Rocco Pendola is a columnist for
TheStreet
. Whenever possible, Pendola uses hockey, Springsteen or Southern California references in his work. He lives in Santa Monica.